SMSEagle is excited to announce our sponsorship of winning kart driver of the Moravian cup, youth: Vojtěch Birgus.
Together with our local Czech Partner IT-Awacs, SMSEagle is proud to support young driving talent, Vojtěch. The sponsorship is a part of giving back. We at SMSEagle Team believe that a responsible business is related with helping others. We are happy to support talent and hard work of Vojtěch.
You can view Vojtěch Birgus on the tarmac, racing with the SMSEagle logo at his side here:
Birgus is participating in karting as a gateway to faster motorsports, now traveling an average of 90 km/h in one lap. The driver has exciting stories behind his success, and his impact on the community.
Meet the driver: Vojtěch Birgus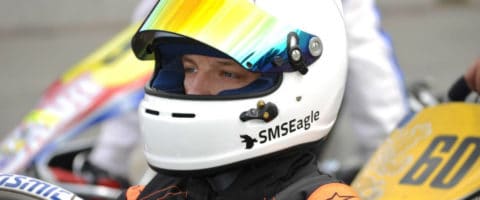 Vojtěch Birgus is a Czech driver that's only 16 years of age. He was the winner of the prestigious Moravian Cup between the years of 2013 and 2015. He raced the category ROTAX MAX 125 Junior.
He started racing young – beginning his career at only 10 years of age. Then, he was in the karting category MINI60, before he went out to win the Moravian Cup in 2013. When the 2014/2015 season finally rolled around, he was racing as a junior driver, and came out at the end of 2015 as the winner of the season.
We're expecting to win.

Birgus is now racing at a higher category, ROTAX MAX 125. He is a licensed racer for the Czech and Slovak championship.
He's walking away with one goal this year – to qualify for the World Rotax Challenge in Italy. Birgus will be racing with the SMSEagle brand with GregorRacing, a larger racing organization supporting Birgus in this endeavor.
Watch him at the upcoming races in Austria at Speedworld, and again at the Czech Championship. We'll be showing our support, as he crosses the finish line for the win.
SMSEagle is Hardware SMS gateway to send and receive SMS text messages. To find out how we can help support your network security program, check out our online store.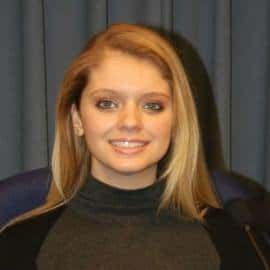 Megan has been writing about enterprise technology, data, infosecurity and environmental technology for several years. Tweet her @MeganRoseM, or check out her blog: www.meganmorreale.com.