SMS is known to offer many advantages over other communication tools for businesses, such as cost-effectiveness, accessibility, and extensive reach. A review of key statistics, however, helped us to reveal the true and real-world efficacy of SMS campaigns. In this analysis, we explore the effectiveness of SMS communications in today's world, highlighting the role SMS plays in customer engagement, conversions, and consumer preferences, as well as its growing relevance in fostering stronger customer relationships.
Click-throughs and conversions
SMS marketing boasts high click-through rates (CTR), leading to impressive conversion rates. According to Postscript, abandoned cart messages for inexpensive recurring purchases like coffee can achieve a CTR as high as 20% via SMS, while keyword opt-in messages register a 25-38% CTR.
A Klaviyo survey revealed that nearly 3 in 4 consumers have made a purchase because of an SMS text from a brand, with half of the respondents reporting this happened 2-3 times. 24% of respondents admitted they were not considering a purchase until the text message inspired them to do so. These statistics underscore the significant impact of SMS marketing on consumer behavior and conversions.
Fostering two-way interaction
SMS proves to be an engaging marketing communication channel, as people enjoy responding to businesses that send them text messages. Gartner reports that around 45% of people reply to SMS messages, compared to just 6% for emails. About 55% of people use built-in default SMS apps instead of third-party messaging options, making them more likely to engage with businesses via SMS.
Over 45% of respondents value two-way conversations and find the ability to text businesses back useful, according to a Simpletexting survey. This shows the growing preference for SMS as an interactive medium, nurturing stronger connections between businesses and consumers.
SMS communication is a popular method for people to stay connected with their favorite brands. A Cloudli Communications survey found that over 80% of respondents across all generations wanted to text their preferred brands and businesses. Klaviyo's survey reveals the most preferred SMS messages from brands revolve around delivery confirmations (51%), shipment confirmations (46%), and birthday deals (36%).
Nearly two-thirds of consumers would switch to a company offering text messaging as a communication channel, according to a survey commissioned by Avochato. The study found that 60% of respondents would rather schedule hair care appointments via text, 65% prefer financial services that communicate account details, bills, and payment reminders through SMS, and 72% would choose a travel company that provides travel plans, reminders, and updates via text.
These statistics highlight the growing preference for SMS-based customer communication in enabling businesses to build stronger customer relationships.
SMS: Growth and future prospects
SMS continues to grow in popularity and relevance. Juniper Research predicts that 3.5 trillion business application-to-person (A2P) messages will be delivered by 2023. Postscript notes that the most successful brands send a minimum of five texts per month to every subscriber on their list, further emphasizing the importance of SMS in modern communication strategies.
SMSEagle SMS/MMS Gateway enables brands to send up to 240 messages per minute, effectively meeting customer expectations for prompt communication. This powerful marketing automation tool ensures personalization and simplifies the sending process, allowing businesses to maintain strong connections with their audience while maximizing the benefits of SMS marketing.
Curious to explore further? We have compiled additional resources worth exploring.
Create the right solution for your operation
Your obstacles are unique, and the solutions for them should be too. The functions of SMSEagle allow any business to incorporate SMS communications into their systems in a way that makes sense to them. To find out how SMSEagle will allow you to create the solution you need, get in touch with our team.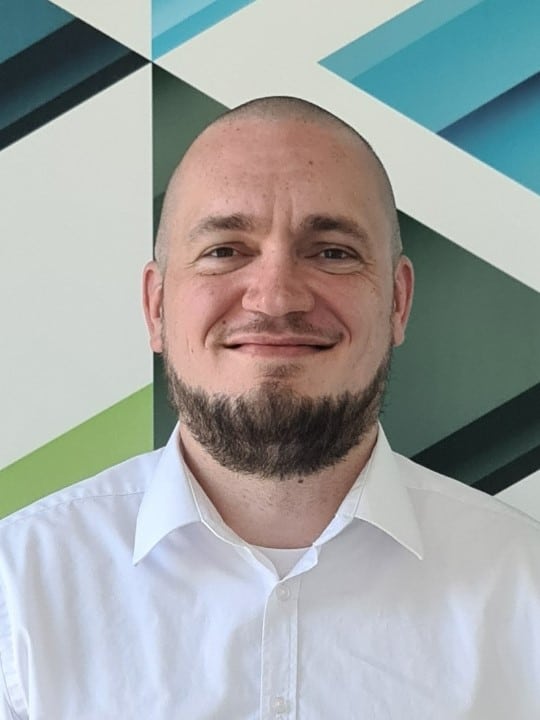 Patryk Patej is the Marketing and Sales Manager at SMSEagle. He has over 10 years' experience as a communications professional specializing in business development, marketing and customer engagement. Patryk attended the Keiser University-Sarasota, in Florida, USA for Business and Computer Graphics.