As governments issued stay-at-home orders and non-essential services closed their doors, the COVID-19 pandemic forced businesses and institutions around the world to adjust to what has become the "new normal." And now that we've begun to accept it—even if begrudgingly—it appears that work-from-home and video conferencing is here to stay.
In his book, Thank You for Being Late: An Optimist's Guide to Thriving in the Age of Accelerations, New York Times columnist Thomas Friedman discusses how new technologies can and will transform the way we work, live, and interact. Referring to global events and political leaders, Friedman states that "some of our leaders want to build a wall against the hurricane … my argument is you have to build an eye that moves with the storm."
Encouraging the development of an agile communications strategy, Deloitte reinforced Friedman's message, stating that "the COVID-19 crisis is not a single, one-time event, but a series of circumstances that are constantly updating with new information and directives, and businesses must be able to adapt continuously." Given the pandemic's lessons, many organizations have found new ways to use reliable communications technologies that can easily be adapted for multiple use cases.
Increase engagement despite the COVID-19 pandemic
Despite having been around for decades, SMS messaging is one of the fastest-growing communication channels. Forrester predicts that messaging volumes will increase by 40% in retail alone in 2021 as brands launch campaigns to attract and retain customers.
Often considered low-tech compared to other technologies, the advantage of SMS is that almost anyone can use it, and procedures for signing up or stopping communications are simple, immediate, and effective. Moreover, as a disruptor, messaging demands an instant response, resulting in high engagement and an excellent investment return.
Deploying SMS to keep people and businesses safe, productive, and profitable
Here are a few examples of how SMS has been leveraged during the pandemic to keep people and businesses safe, productive, and profitable.
Healthcare: Limited only by an organization's imagination, SMS has proved to be a highly effective way of communicating with vast numbers of people during the COVID-19 health crisis. Whether identifying or notifying potential carriers or providing accurate, reliable information, state and local authorities are actively using SMS as their go-to technology for managing the emergency. And with anxiety and depression symptoms of pandemic fatigue, dedicated SMS channels are being used to assist with suicidal tendencies. and mental health.
Countries are using SMS to speed up the delivery of COVID-19 test results and arrange for immunization and vaccinations. Moreover, with internet access unavailable to billions of people worldwide, texting is the only way to reach vulnerable populations. A platform for developing and sharing mobile services, a UNICEF project, RapidPro, is an open-source solution enabling anyone to build and scale mobile healthcare services anywhere in the world.
IT & Facilities: With offices emptying overnight and remote access skyrocketing, IT and facilities found themselves cut off from their computer rooms, data centers, and Building Management Control Systems (BMCS). Enabling many IT and facilities staff to work remotely, deploying reliable 2-way SMS systems allows them to monitor and manage business-critical systems while complying with government regulations.
Customer Service: With brick-and-mortar stores closed and SMS marketing offering the ultimate personalized customer experience, many brands shifted to 2-way texting to connect with customers during the health crisis. According to Forrester, this trend will most likely continue as retailers seek to amplify their brand and retain—or grow—their share of wallet in the months to come while maximizing their reach with reduced staff.
Technology is playing a critical role during the COVID-19 health crisis, and SMS is at the forefront. Whether a health authority, IT department, or B2C, if you aren't currently using text messaging to engage your audience, now's the time to rethink and implement a strategy that allows you "build an eye that moves with the storm."
About SMSEagle
SMSEagle is a leading global brand of hardware SMS gateways. Designed for reliability and easy integration with existing systems, SMSEagle supports bi-directional SMS communications via your web browser, email system, or an API. It also converts email messages to SMS and can send SMS alerts from network and security monitoring systems and SMS tokens from authentication systems. For more information, visit smseagle.eu.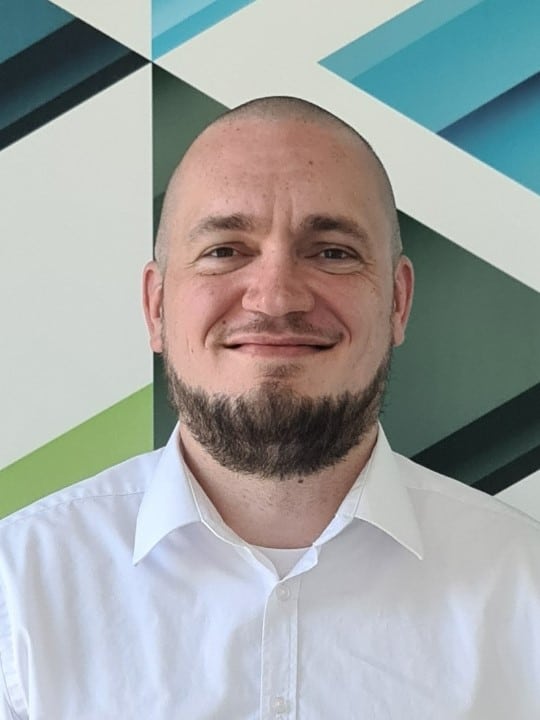 Patryk Patej is the Marketing and Sales Manager at SMSEagle. He has over 10 years' experience as a communications professional specializing in business development, marketing and customer engagement. Patryk attended the Keiser University-Sarasota, in Florida, USA for Business and Computer Graphics.