Whether it is a central corporate skyscraper, a network of retail outlets, or a fleet of remote warehouses, staying connected to enterprise buildings through effective monitoring and controlling has never been more crucial in ensuring the safety, resiliency and efficiency of enterprises' day-to-day operations. Building management systems (BMS) in particular, have come a long way in addressing this with the ability to continuously regulate environments, detect security threats and prevent disasters, as well as optimize sustainability and monitor employees.
Connecting buildings via SMS
Many BMS applications are hosted in the cloud. Delivering alerts via these applications requires Internet connectivity. This however may pose major risks to the reliable delivery of such alerts as the last mile connectivity may be impacted by the very events the applications are expected to alert on, or may be temporarily inaccessible due to usual outages or performance issues.
There is also a range of BMS systems that are hosted in offline environments for security reasons. In times of increasing cyberattacks, the offline environment provides a much higher security level. But how do achieve a correct level of alerting and notifications in such a scenario?
In these scenarios, effective monitoring and notification systems can make huge differences. SMS-based communication solutions such as SMSEagle SMS/MMS Gateway can relay alerts from a BMS server to the receiver cell phones, directly to 3G/4G cellular operators, without Internet.
SMS-based alerting systems can be used to support the regulation of a building's environment. A data center for example, has to operate under minimal temperatures. Detection of changes in this and other parameters such as air flow or humidity levels triggers alerts from the sensors to a locally deployed BMS server. These alerts are automatically forwarded to SMSEagle SMS/MMS Gateway where they are converted into SMS messages and sent over the regular cellular network to the intended recipients.
BMS applications coupled with SMSEagle SMS/MMS Gateway can go a long way in staving off threats such as fires or floods. By having smoke or water sensors installed in key areas, alerts can be sent in real-time to the BMS server and onto the gateway upon the detection of an impending disaster. The SMSEagle integration plugin with AVTECH Room Alert, or Schneider StruxureWare, for instance, can be configured to bypass email servers and send alerts from its wired sensors directly to the gateway, resulting in virtually no points-of-failure. This is especially important during disasters such as earthquakes or hurricanes, which often result in the Internet being inaccessible.
Security threats such as theft, sabotage or espionage need to reach the attention of security staff in real-time so that losses can be minimized. The SMSEagle integration plugin with a security BMS application such as Schneider EcoStruxure™ Security Expert enables visibility across main monitoring points, from entry authentication at elevators to license plate recognition cameras, all of which are linked to the BMS server via the enterprise local area network. From here, threat detection alerts can be sent to the relevant parties immediately.
Enabling smarter buildings
There are many security BMS providers with a worldwide reach. For example, Johnson Controls, a leading security BMS provider, selected SMSEagle SMS Gateway (see Case Study) when it needed to provide its client with a localized alerting system within the LATAM region. Utilizing a local SIM card and offering seamless connectivity to any 2G, 3G or 4G network globally, the gateway delivered cost savings for the client and enabled monitoring across all of its premises worldwide.
From preventing electricity wastage to ensuring fire alarms are attended immediately, SMS-based communication using a Hardware SMS Gateway provides a superior alternative to securing and sustaining the management of today's connected buildings.
Create the right solution for your operation
Your obstacles are unique, and the solutions for them should be too. The functions of SMSEagle allow BMS to incorporate SMS alerts and notifications into their systems in a way that makes sense to them. To find out how SMSEagle will allow you to create the solution you need, get in touch with our team.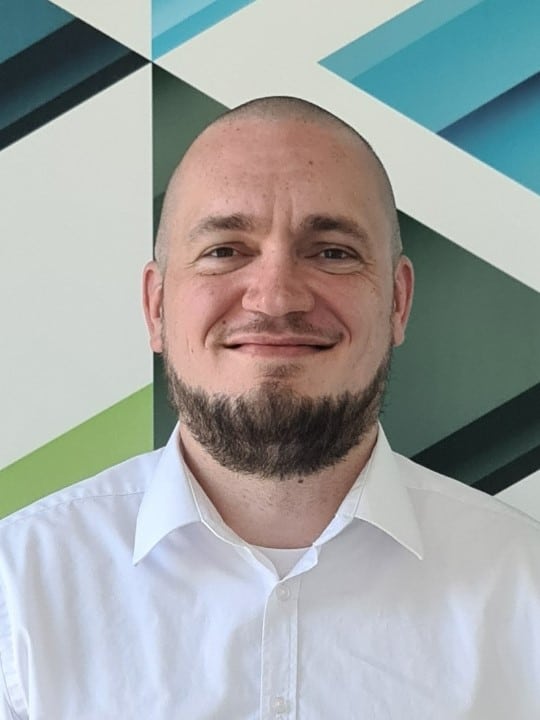 Patryk Patej is the Marketing and Sales Manager at SMSEagle. He has over 10 years' experience as a communications professional specializing in business development, marketing and customer engagement. Patryk attended the Keiser University-Sarasota, in Florida, USA for Business and Computer Graphics.