As the news of 5G towers are surfacing, we are leaving old technology like pagers and SMS far behind in the past. But with these rapid developments rise concerns about privacy and security. And surprisingly, the answer to these concerns sometimes is not more advanced tech, but a return to our technological roots with intention.
In this piece, we shall look at the need for notification systems in High Availability Offline Environments and why SMS Gateway services can be the answer.
Monitoring High Availability Offline Environments
High-Availability (HA) environments are well-tested and strongly equipped systems that are dependable enough to operate continuously without failing. These environments focus on avoiding single points of failure and ensure that their application continues to process requests.
In these high availability systems, effective monitoring and notification systems can make huge differences. For example, during situations of connective scarcity, effective management of notifications is crucial, as these alerts can often be the difference between solving the crisis and suffering extreme losses. Or during unforeseen malfunctions that run the risk of interrupting the business-critical application processes, notifications and alerts become extremely important as a lack of rapid recovery will lead to a snowball effect and harm the HA environment.
These notifications and alerts are usually in the form of push notifications, that is, notifications via mobile app, phone call, email, and SMS.
But for offline environments, the narrative is a little different. Offline environments may develop due to different causes, the most common ones being cutting off the internet due to security measures or internet inaccessibility due to the nature of the location.
Despite the offline nature of said systems, aiming to keep a High Availability environment is often the priority. As discussed earlier, notification and alert systems in high availability systems play a significant role. Most of these push notification features get bottlenecked when the systems are offline, except for two – Calls, and SMS.
What are Hardware SMS Gateways and How Do They Work?
When all the other ways of communicating effectively among peers are blocked in Offline Environments, only SMS and phone calls remain. And this is where hardware SMS gateway devices come in.
An SMS gateway is an interface that allows users to send SMS without phones. Hardware SMS gateways offer a direct connection to 3G/4G cellular operators, without Internet.
How it works? To send and receive text messages, hardware SMS gateway must obtain a connection to a short message service centre (SMSC) which is a special server inside a cellular network. In 4G LTE (packet-based all-IP) network SMS is encapsulated in a SIP message and carried over IMS core network to SMSC. In 3G UMTS network SMS is sent using the SRB (Signaling Radio Bearers). In both cases these are internal connections only within a cellular network. When a text message is received in short message service centre (SMSC) it is forwarded to its intended address via cellular network core. SMSCs are responsible for routing text messages and regulating the messaging process. If the recipient is unavailable (for example, when the mobile phone does not have network access), the SMSC stores the SMS message and then forwards it when the receiver is available.
Hardware SMS Gateways As The Solution
Hardware SMS Gateways are the most opted-for solution in High Availability Offline Environments as a communication system. Here are some of the reasons why:
communication access via a cellular network (WITHOUT the Internet),
on-premise installation that allows complete data confidentiality
high reliability,
remote accessibility
Hardware SMS gateway devices continue to be a feasible and secure solution to offline workplace disruptions.
SMSEagle provides world-proven and dependable devices as hardware SMS/MMS Gateway manufacturer. SMSEagle devices are easily configured and managed via a web browser, are easily integrated via integration plugins or API . SMSEagle's Network Monitoring feature may be also used to you conserve your high availability in a small scale.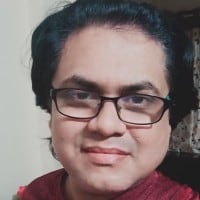 An experienced business journalist and renowned digital strategist, Preetam has written for the likes of WIRED, The Huffington Post, the World Economic Forum, and Business Insider. He holds an MBA in Finance from Alliance University and has previously worked for Deloitte, informing the unique expertise that is a hallmark of his writing. His is work has been cited by numerous major media outlets, such as The Washington Post and Yahoo! Finance.