SMS will reach the milestone of 30 years of continuous service in December 2022. For a modern electronic communications protocol, that is a ripe old age indeed! The humble text messaging protocol has defied numerous predictions about its impending demise for more than a decade now.
At least 2.85 billion mobile phone users across the globe rely on SMS for sending messages and receiving business notifications. Despite the challenges posed by internet-based instant messaging services like Whatsapp and Messenger, SMS is still going strong in 2021.
The main reason is its simplicity – as a universal standard, it works across all mobile devices and telephone networks, old and new. There is no need for extra software, data packs, or third-party apps/services. All you need is a mobile phone and a cellular network.
But with the rise of Rich Communication Services (RCS), is SMS finally on its way out? What does the future hold for SMS users, especially businesses that use it for everything from sales to customer support?
What is RCS and How is it Different From SMS?
The original Short Messaging Service protocol was championed by the Franco-German GSM Group in 1984. Similarly, RCS is a next-generation messaging protocol championed by not one, but many entities – Google, Samsung, and GSMA are the main proponents.
RCS stands for Rich Communication Services. It works like SMS but has modern features comparable to online messaging apps. These "rich" features include:
Sharing video/photos
Audio messages
Add/remove group chats
Map directions
Enhanced chat suggestions
In fact, RCS is not a competitor of SMS – it is like a bigger, better, upgraded version of SMS fit for the new, digital world. Like SMS, you don't have to download separate apps to use the RCS feature – it will be available by default on mobile phones.
However, RCS is different from SMS in one area –  required communications protocols. SMS was created many years before mobile internet – it uses a universal standard that works both on traditional signaling networks (TDM) or modern internet-based protocols.
As it is relatively new, RCS requires a data connection – it will work with either mobile data on 3G/4G/5G networks, or WiFi broadband internet. This also opens up a new world of possibilities. With SMS you are stuck on a mobile number – meanwhile, RCS can be accessed on a wide range of internet-enabled devices.
If RCS is patently superior to SMS in every way, why has it not replaced its predecessor yet? After all, it has been around since 2008. The answer, it quite complicated, just like the modern mobile and online markets.
One reason for the slow adoption of RCS is the current state of mobile and internet connectivity across the world. Many regions still don't have 100% 4G coverage, even as 5G is already here. In areas with poor internet connectivity, SMS is still essential.
Another major issue is carrier support. Even in regions with adequate network coverage, all carriers do not support the RCS Universal Profile – the current standard pushed by Google and others. This is due to fragmentation in the early days of RCS – there were several competing standards, none of them were compatible with each other.
But this could change within the next decade as countries slowly catch up with modern cellular networks. Meanwhile, Google has already unveiled RCS messaging on its Android mobile platform. Plus, the consortium has the support of Samsung, one of the biggest smartphone brands in the world.
However, one name is conspicuous by its absence – Apple. The company controls around 23% of the global smartphone market. And it is holding back the progress of RCS. Apple does not have an urgent need for RCS – its iMessage app has most of the advanced features of RCS.
Apple has not yet indicated an interest in supporting RCS. If an iOS user sends a message to an Android phone, that message has to be converted SMS. Until Apple accepts the RCS standard, this impasse will continue.
Does The Future Belong to RCS?
With Google making deals with many network providers, especially in markets like North America, RCS is finally in a position to gain traction. It holds a lot of benefits for businesses as well. Customers these days demand personalized experiences and enhanced features which RCS can provide.
SMS/RCS marketing can finally compete with other forms of digital marketing in areas like content delivery, and seamless experiences across devices. But as long as the Apple-Google impasse continues, the transition will be further delayed.
And in the meantime, SMS still has some gas left in its tank. Half the world population still don't have access to mobile internet – over 3 billion people (PDF link). And progress on this front is slowing down, due to the pandemic and economic recessions.
Despite all its flaws, it will continue to have a place on our mobile devices until networks across the globe upgrade to RCS-compatible LTE and 5G networks. Given the ongoing pandemic disruption, that could still take a decade. So, a safe prediction for the coming decade would be – the (immediate) future belongs to both SMS and RCS.
And last, but not least: In SMSEagle team we keep an eye on the RCS evolution. SMSEagle software will be ready for RCS support once it reaches global popularity among users.
The passage of the Digital Market Act by the European Union means, among other things, that the largest communications service providers must ensure interoperability within them. That is, to allow other providers of such services to access a given network. In simple words, this means that Android phone users are to be able to communicate with iMessage users.
Google Messages (SMS, MMS, and RCS application from Google) will soon gain the support of the MLS protocol. MLS is the newest standard for encrypting data in communication services. It can be used as an interoperability means between Google Messages and Apple iMessage.
Create the right solution for your operation
Your obstacles are unique, and the solutions for them should be too. The functions of SMSEagle allow businesses to incorporate SMS communications into their systems in a way that makes sense to them. To find out how SMSEagle will allow you to create the solution you need, get in touch with our team.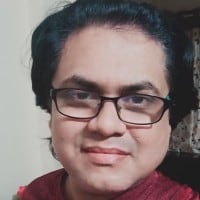 An experienced business journalist and renowned digital strategist, Preetam has written for the likes of WIRED, The Huffington Post, the World Economic Forum, and Business Insider. He holds an MBA in Finance from Alliance University and has previously worked for Deloitte, informing the unique expertise that is a hallmark of his writing. His is work has been cited by numerous major media outlets, such as The Washington Post and Yahoo! Finance.