Today, reliable power supply is a key element in ensuring the continuity of operation of many devices. Without uninterrupted power supply, many companies, institutions, and private users would not be able to function. Therefore, more and more people decide to purchase a device that will provide them with uninterrupted power – Uninterruptible Power Supply, or UPS.
However, owning a UPS is one thing, and monitoring its status is a completely different matter. So, how to set up status alerts for UPS?  There are three basic ways to read the status from a UPS:
Dry Contact
SNMP Signals
Email alerts
Dry Contact is an output on UPS device where the device sends a signal to an external system (e.g. an alarm system, control center, SMS gateway) when the power switches from the electric grid to the UPS (or reversed). The signal is usually a simple state change from an open to a closed circuit on the dry contact. The state change allows for quick notification of the power outage, but an external system is required to process the signal.
SNMP Monitoring and SNMP Traps
The second method is SNMP monitoring or SNMP traps. The SNMP (Simple Network Management Protocol) protocol allows monitoring of various network devices. If a UPS device is equipped with SNMP capability, you can monitor its state via external monitoring software (for example Network Monitoring System). With SNMP monitoring an external system periodically polls the UPS device about its status. SNMP traps, on the other hand, allow the UPS to send SNMP information to the system whenever its status change. The UPS device must be equipped with Network Interface Card (NIC) to take advantage of SNMP monitoring of SNMP traps.
The last method is Email alerts. In this case, the UPS sends an email notification about the status change. Usually, you configure an SMTP server on your UPS device management portal/software, and this server is used then to send emails from a UPS device to a mailbox of your choice. The UPS device must be equipped with Network Interface Card (NIC) to use Email alerts.
How To Ensure Quick And Effective Reaction to Failures?
However, no matter which method is used, to further facilitate the critical information about power outage from UPS it should be received by a response team in a fast and reliable way. This will assure that the information will not be lost or stuck among many other status updates in IT infrastructure. The critical information from the UPS device might be managed within a Network Monitoring System (NMS). Another interesting and easy alternative is to use a hardware SMS gateway. SMS guarantees instant deliverability and offers a channel that is accessible to everyone. Thanks to the integration of the hardware SMS gateway with the UPS, the administrator can receive a notification in the form of an SMS when the UPS is turned off/on or when its status changes.
SMSEagle is an example of a hardware SMS gateway that offers fast integration with uninterruptible power supply devices (UPS). The integration with SMSEagle can be easily made via:
APC UPS users can also use the thoroughly described SMS integration manual for APC UPS.
Create the right solution for your business!
The functions of SMSEagle allows businesses to incorporate SMS communications into their systems in a way that makes sense to them. To find out how, get in touch with our team.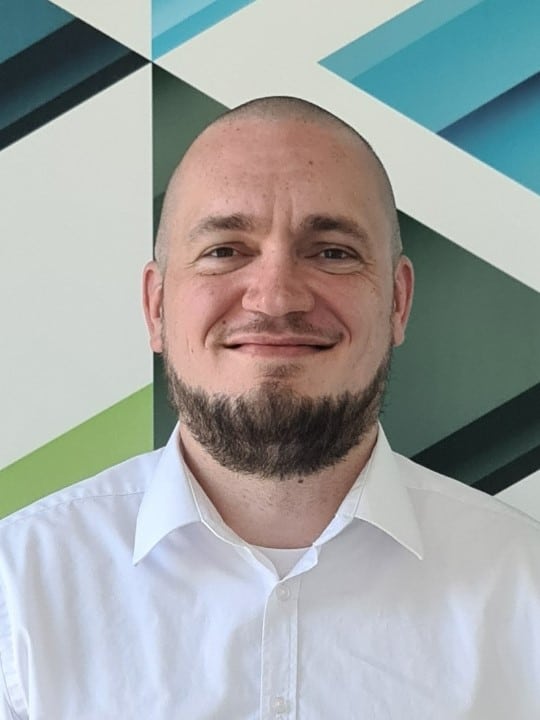 Patryk Patej is the Marketing and Sales Manager at SMSEagle. He has over 10 years' experience as a communications professional specializing in business development, marketing and customer engagement. Patryk attended the Keiser University-Sarasota, in Florida, USA for Business and Computer Graphics.