Are you connecting via your customers' preferred channel?
Skip phone calls and emails and start texting.
Here's why.
With an open rate almost five times that of email, Gartner states that "SMS remains an effective, yet underutilized, mobile tactic among marketing leaders." And that's not surprising. According to some sources, 98% of text messages are read—and 90% within the first three minutes. That makes SMS the most effective means of improving customer engagement by far. With every mobile phone able to send and receive SMS messages, no other messaging channel approaches SMS in its reach.
Text messaging allows businesses to share snippets of information and start meaningful conversations with individuals or groups. With 75% of consumers wanting to receive special offers and 64% asking for more communication via text,  SMS marketing is the optimal channel for brands to engage—especially with time-sensitive promotions.
Two-way SMS offers the ultimate personalized customer experience. As a direct message to a specific customer and either a real, live agent or well-trained bot on the other end, it's easy to carry on text-based conversations using your customers' preferred channel. Irrespective of your business's size or the interaction's complexity, customers prefer two-way SMS because they get an immediate response.
Include 2-way SMS in your omnichannel marketing strategy
With millennials (24 to 40 years old) overtaking baby boomers, holding much of the buying power (along with Generation Z  comprising those 18 to 23 years old), and preferring digital to human communication, using SMS marketing to reach them is essential for your survival. Used in conjunction with other channels, 2-way SMS can boost your marketing by simply speaking the native language of your customers and increasing:
Engagement: Reach your audience where they are—on their cell phones. With Gen Z on their smartphones an average of five hours or more each day—and with other generations not far behind—text messages deliver real-time alerts and messages with push notifications, nearly instant open rates, and rapid response times.
Intimacy: With personalization a critical differentiator in an impersonal world, 2-way SMS marketing positively impacts brand awareness, with retailers personalizing communications and recognizing special days with offers and promotions tailored to each customer.
Reach: Since it isn't dependent on an internet connection, SMS is unique. It offers a far wider reach than channels built for the internet, even in remote areas or developing countries with limited infrastructure.
So if text message marketing hasn't been on your radar and you're fed up with receiving little response to email campaigns, it's time to look at 2-way SMS.
Analyze campaign stats, refine your approach, and increase efficiencies
Text message marketing is also easy to track, allowing you to monitor your metrics and ensure the success of your campaigns. With up-to-date stats of messages sent, texts received, and overall contact counts, you'll be able to analyze the data, see when engagement spikes, refine your approach, and increase your revenue and profits.
Unique versatility of SMS communications
Despite the vast number of messaging apps on the market—including Messenger, Signal, Skype, Telegram, Viber, WeChat, and WhatsApp—the versatility of SMS communications remains unparalleled. Anyone with a mobile phone can receive and send SMS messages without needing to install a messaging app, making it easy to engage in two-way communications with your target audience anywhere in the world—even with local numbers.
Don't miss out on the opportunity to nurture future generations of customers—today.
About SMSEagle
SMSEagle is a leading global brand of SMS gateway hardware. Designed for reliability and easy integration with existing systems, SMSEagle supports bi-directional SMS communications via your web browser, email system, or an API. It also converts email messages to SMS and offers the ability to send SMS alerts from network and security monitoring systems and SMS tokens from authentication systems.

Create the right solution for your operation
Your obstacles are unique, and the solutions for them should be too. The functions of SMSEagle allow businesses to incorporate SMS communications into their systems in a way that makes sense to them. To find out how SMSEagle will allow you to create the solution you need, get in touch with our team.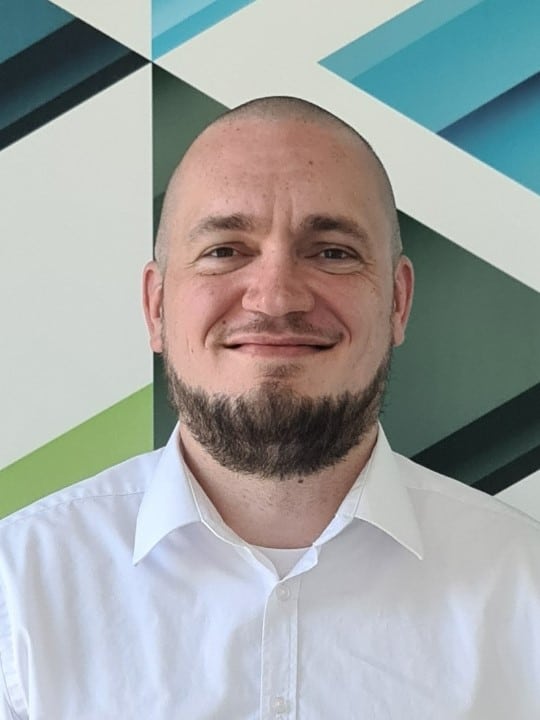 Patryk Patej is the Marketing and Sales Manager at SMSEagle. He has over 10 years' experience as a communications professional specializing in business development, marketing and customer engagement. Patryk attended the Keiser University-Sarasota, in Florida, USA for Business and Computer Graphics.