Ten years ago, a small company was born in an old building on Zwierzyniecka 20 street. Little did we know, that it would grow to become a world leader in hardware SMS gateways. Today, we celebrate the 10th anniversary of SMSEagle!
The Birth of SMSEagle
SMSEagle brand was founded in 2013, with the goal to fill a market void for a reliable means of automated communication. The company's mission was from the very beginning to provide quality messaging solutions that are secure, reliable and suited to customers' needs.
International Reach
Our focus right from the start was on conducting our operations at an international level. Our first customers in 2013 came from countries like the Czech Republic, Switzerland, the USA, New Zealand, and even Mayotte (which is an archipelago in the Indian Ocean between Madagascar and the coast of Mozambique). And this was just the start… Over the course of the past decade, our customer base has been expanding globally. Today our devices are working all over the world with customers in over 120 countries and 40 sales partners across the globe. We continuously expand our global footprint and explore new opportunities to bring our expertise to even more markets.
Continuous Improvement
Throughout these years we worked hard to continually improve our devices in all aspects. We continuously revise our existing hardware and release new products that meet their needs and exceed their expectations. So far we have designed and introduced to the market 7 different device models, some of them in 4 hardware revisions. Our software is constantly updated with new features, allowing users to maximize their productivity and expand their automation. We also have gained many product certifications like CE, FCC, ISED, UKCA, PTCRB, IMDA, TDRA, CB Scheme, RCM, and others. we ensure that our customers always have access to the latest and greatest products on the market and that their experience with us is nothing short of exceptional.
Today, SMSEagle brand is a market leader in the segment of Hardware SMS Gateways.
SMSEagle has been selected as the preferred option by many clients in diverse fields of application. With a presence in over 120 countries across multiple continents, SMSEagle products are globally recognized for their effectiveness. These reliable devices utilize 2G/3G/4G standards, which are widely accepted worldwide, and can be seamlessly integrated into various systems for SMS messaging, utilizing cellular networks around the globe. Our brand's reputation for quality, reliability, and innovation has earned us the trust and loyalty of our customers, who recognize us as the go-to provider for their needs.
Customer service is the focus
But our success isn't measured just in numbers. The most important value for us has always been customer satisfaction, and we're proud to say that it's been a top priority at SMSEagle throughout these ten years. Quotes from our customers speak for themselves:
Outstanding product and service – and superb after sales support. Cannot speak highly enough of SMS Eagle and their customer support team.
Best customer service you could imagine. Everyone in this company is as helpful as they could be, starting from sales team to technical support.
Committed to Help
At SMSEagle, we are strong advocates of ethical conduct – both towards our staff, clients, and the underprivileged. With the current global situation, we understand the enormity of suffering and are committed to extending aid to those in need. Our alliance with various non-profit groups enables us to partake in benevolent initiatives and offer charitable assistance, both on a local and international level. We help both individuals to develop their talents, support local charity organizations with their initiatives, and offer discounts for non-profit customers.
Look Into the future
As we look forward to the next years, we're committed to continuing to innovate and provide the best hardware SMS gateways to our customers. We have set a goal of becoming a company with a global reach, and we are working hard to make this vision a reality. To achieve this goal, we are focusing on expanding our product offerings, building partnerships with other companies, and increasing our presence in key markets around the world. We believe that by taking these steps, we can create a company that not only serves our customers but also contributes to making the world a better place.
Thank you for your support and loyalty. Here's to the next decade of success! ???
Watch our 10-year anniversary video!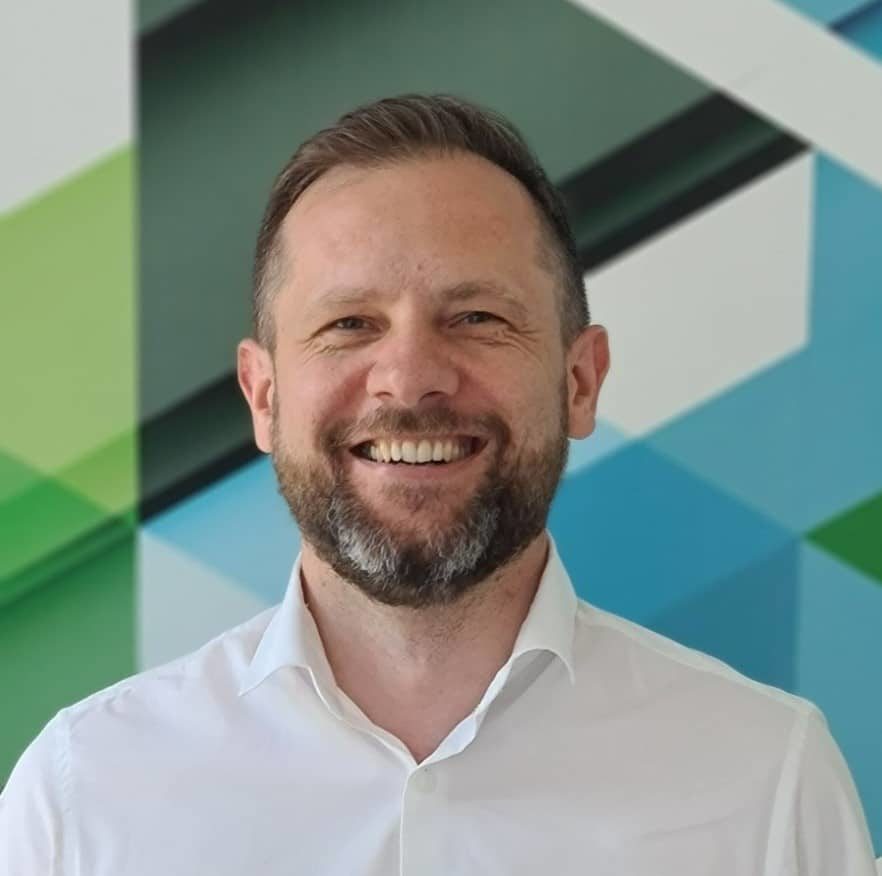 Radoslaw Janowski is a CEO at SMSEagle. He has a long experience in business and project management and strong technical background in computer software engineering and telecommunications. He graduated from Poznan University of Technology with M.Sc. in Telecommunication Systems.