With the growing popularity of communicative services like social media, FaceTime, and now VR, it is perhaps surprising to see that the numbers tell a different story. As popular as the aforementioned may be, none seems to come close to SMS in the realm of marketing.
Featured below are some of the statistics that spell out that your customers want you to contact them via SMS. Not email, not ads on other mobile apps. And definitely not social media DMs!
Let's take a deeper dive into some of the most intriguing data on mobile usage and SMS out there –
This might be no shocker to a lot of people. 83.96% of the total population of Earth owns a smartphone. That is 6.64 Billion users with active SMS services.
For businesses that have been hesitant to use text message marketing, never has been a better time to launch your SMS campaign. The number of people you can reach via this communication method is simply gigantic.
Texts intended for marketing are just not perceived as spam. Perhaps it has something to do with just how old SMS is as a service. Perhaps it is about how well the text is written.
Regardless, with an open rate of 98%, there is no excuse to not employ text messaging in your marketing campaign.
This is one of those facts that reflects just how much the world has changed. According to this survey, 48% of people felt like smartphones are now a part of their lives that they just couldn't make do without it in 2021.
SMS marketing's biggest benefit has been agreed upon by the majority of marketers to be its speed – followed by heightened customer engagement and cost-effectiveness. The same survey also revealed that 50% of respondents said that flash sales and time-sensitive promotions would encourage them to opt into a business's text messages.
Most of the participants of this survey were also open to receiving text notifications about the following:
Shipment tracking (75%)
Order status/confirmation (65%)
Scheduling reminders/alerts (46.3%)
For whatever reason, the newer generations are expected to be more in-touch with portals like SnapChat or Facebook. However, this report found that users preferred communicating with businesses via SMS, Baby Boomers, Gen X, Gen Y, and Gen Z alike.
Expanding upon the previous finding, millennials claim that they are more likely to open/respond to marketing texts.
83% of millennials would rather text your business than call a customer service helpline.
They prefer not being contacted via social media channels like Twitter or Facebook.
Texting is the most preferred channel for notifications.
A fifth of respondents had never received a text from a business.
This brings us one step closer to uncovering the mystery of SMS marketing's efficiency. 59% of people want their communications to be built into their phones and don't prefer using a separate app for the same.
As opposed to the 49.7% of marketing emails being marked as spam, SMS is only viewed by a selected few to be undesirable.
This is yet another step forward into understanding why there is no generational gap when it comes to the preference of SMS as a means of communication with businesses. With over 56% finding SMS to be faster and 74% of users feeling no difficulty with the mode, a text marketing campaign just cannot go wrong.
These findings clarify one thing – mobile phones and SMS marketing are thriving right now. Text marketing is changing the way companies communicate securely with customers and should be on the campaign bucket list of every business.
Create the right solution for your operation
Your obstacles are unique, and the solutions for them should be too. The functions of SMSEagle allow companies to incorporate SMS alerts and notifications into their systems in a way that makes sense to them. To find out how SMSEagle will allow you to create the solution you need, get in touch with our team.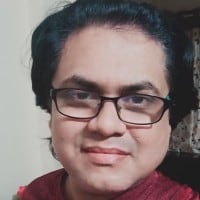 An experienced business journalist and renowned digital strategist, Preetam has written for the likes of WIRED, The Huffington Post, the World Economic Forum, and Business Insider. He holds an MBA in Finance from Alliance University and has previously worked for Deloitte, informing the unique expertise that is a hallmark of his writing. His is work has been cited by numerous major media outlets, such as The Washington Post and Yahoo! Finance.