The SMS Gateway that you select for your organization is important—it's the portal that connects your team with other contacts mobily.
Your connection to mobile carriers like Verizon, AT&T, Sprint, Virgin, Bell and more is important and will make or break your success in the event of a connection loss.
Without the time, resources or desire to develop your own gateway, many information technology (IT) leaders are in the market for SMS mobile solutions. The right SMS gateway provider will help you move forward.
Connecting with the right provider can be tough. These three tips will help you choose the perfect SMS Gateway provider for your organization.
Choose a Provider with Good Coverage and Network Quality
The first step in choosing an SMS gateway provider will be to ensure that they're providing you with the coverage you need. Some providers don't have the ability to deliver to certain countries or mobile operators, and you'll want to make sure you choose one that extends to your needs.
Some providers might not be able to guarantee of delivery—an SMS message could be routed to other gateways that are not controlled directly by the gateway providers themselves. In addition, some might not be able to reach mobile phone numbers that have been ported between operators.
If you have the opportunity, you'll want to test a gateway provider's network quality before you decide to choose them. Some may offer you a small amount of free messages for new users. If so, take advantage to ensure quality is adequate for your needs.
Choose a Service that Works when the Internet is Down
For some business, their SMS gateway is an essential part of communication and IT functionality. You want to be sure that you're getting your SMS message, even if there are internet connectivity problems.
This happens when your SMS provider frees you of having to work with 3rd party vendors, and connects you directly to carriers. With SMSEagle, you are connected directly to the GSM network and can be controlled optionally by SNMP—meaning you'll never have to worry about an SMS message coming through, no matter what internet connectivity problems you may be having.
Choose a Business Oriented Partner
While you'll easily find a gateway service provider that will allow you to securely send SMS, some are better suited for managing your SMS communications.
Look for a SMS gateway provider that will work with you and your needs, providing the business functionality and support you'll need to ensure your IT operations run smoothly.
Finally, when looking for a channel through which to send SMS communications, make sure you find a provider that provides you with the functionality you need without nickel and diming you. In some cases, many providers charge extra for the "bells and whistles" that should come with basic functionality. Choose a reliable provider with technology you know you can count on.
Consider SMSEagle as an SMS Gateway for your Organization
We are a powerful device for sending SMS messages for your organization—a reliable, cost-effective and secure solution that controls SMS alerts, notification and tokens for controlling your servers and services.
We guarantee the success of your SMS message regardless of internet connectivity, and send SMS directly to GSM network with SMSEagle SMS Hardware Gateway. We even monitor your network and send you alerts when your services are down.
With SMSEagle you get the whole package – a provider that knows and is compliant with the regulations and legislation pertinent to you, GSM/3G protocol, works when the internet is down, and is a business oriented provider.
For your SMS communications, who are you going to trust? Trust the provider that gives you everything you need, and provides you with secure, reliable SMS messaging at all times.
SMSEagle is Hardware SMS gateway to send and receive SMS text messages. To find out how we can help support your network security program, check out our online store.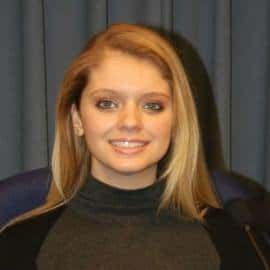 Megan has been writing about enterprise technology, data, infosecurity and environmental technology for several years. Tweet her @MeganRoseM, or check out her blog: www.meganmorreale.com.