Mission critical systems underpin operations and industries that form the essential backbone of economies and governments. Notable examples include first responders such as the police, firefighters and paramedics, as well as sectors such as the utilities and railway. Nevertheless, these systems are susceptible to various performance, operational and security issues, requiring real-time communications to ensure that the slightest disruption can be addressed and mitigated in time.
As critical operations tend to be sparse and may sometimes involve thousands of personnel, detecting and communicating issues within these environments can be an uphill task. In the case of first responders, for example, army personnel, firefighters and emergency workers may need to be deployed at a plane crash site within minutes, involving the coordination of many different teams and departments.
Given that all critical operations are essentially 'critical', and most often happen in scenarios where default networks such as the Internet may not be the fastest, safest and most easily available option, SMS offers a superior communications method that ensures immediate reach, boasting not only high read rates but also an omnipresent channel that is accessible to all.
Integrating in-silo response systems into a single communications channel
For large scale operations involving multiple taskforces or units, SMS can address a fragmented communications framework where proprietary and disparate radio networks are used by different teams, resulting in delays and miscommunications. SMSEagle SMS/MMS Gateway, for example, addresses this by integrating all touchpoints involved in a critical mission into its database of recipients, allowing key updates and commands to be broadcasted to everyone involved. This enables operations to be scaled accordingly, with messages cascaded quickly to team members, for example the entire field force of a power plant.
In the case of IoT and IIoT, sensors and third party devices linked to SMSEagle SMS/MMS Gateway can enable the real-time monitoring of critical facilities such as nuclear plants and oil rigs. For example, routine power grid inspections and monitoring of metro trains can leverage SMS-based communications to enable sensors to deliver operational logs to the controlling unit on information such as transmission load or journey times. Likewise, operational and maintenance updates can be sent to the team on the ground and also relayed to the sensors directly via SMS. SMS-based surveillance and management also helps in detecting disasters such as fires. For example, the SMSEagle integration plugin with AVTECH Room Alert or Pfau LISA enables fire and rescue departments to detect fires and floods in real-time where sensors alert them via automated SMS notifications. Where advanced API-based application links are in place, these notifications can be returned with automated responses that trigger, for example, connected sprinklers or water pumps to turn on automatically.
Keeping everyone informed
SMS plays another key role in mission critical communications. It enable vital instructions and information to reach the most affected parties – the victims. Using dedicated SMS channels, victims can send messages to first responders and establish communications where all other means of reaching out are exhausted. For example, first responders can get in touch with members of a local community during a breakout of a pandemic. Likewise, in the case of a heist where residents are locked up in an apartment or dormitory, solutions such as SMSEagle SMS/MMS Gateway provide a ready means for passing updates and keeping the victims informed, and also enable critical information provided by a single victim to be looped back into the system and broadcasted to all other victims affected by the same emergency.
SMS messaging via SMSEagle SMS/MMS Gateway not only makes the most out of existing cellular infrastructure and investments, but provides an easy to integrate, forward solution that is compatible with automated response systems and is highly configurable to the needs of any critical mission.
Create the right solution for your operation
Your obstacles are unique, and the solutions for them should be too. The functions of SMSEagle allow critical operations units to incorporate SMS communications into their systems in a way that makes sense to them. To find out how SMSEagle will allow you to create the solution you need, get in touch with our team.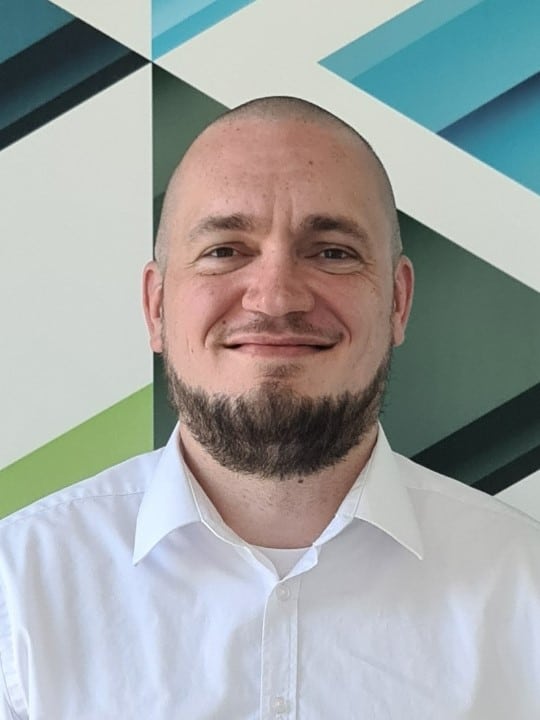 Patryk Patej is the Marketing and Sales Manager at SMSEagle. He has over 10 years' experience as a communications professional specializing in business development, marketing and customer engagement. Patryk attended the Keiser University-Sarasota, in Florida, USA for Business and Computer Graphics.