Desde hospitales a clínicas, las instituciones sanitarias están en primera línea de la protección de los ciudadanos y las comunidades de todo el mundo. Se sigue dando prioridad a la necesidad de una asistencia sanitaria igualitaria y accesible, y los gobiernos recorren un largo camino para garantizar a los pacientes un acceso sin fisuras a los médicos, instalaciones y cuidados que necesitan. Sin embargo, el reto más difícil reside en la microeconomía de estas instituciones y centros, donde la ineficacia de las comunicaciones sigue siendo una lacra tanto para los pacientes como para el personal sanitario. Mientras hablamos, miles de citas se realizan a través de servicios de asistencia y llamadas físicas: la gestión de citas sigue siendo un proceso manual que requiere un tedioso trabajo telefónico directo. Del mismo modo, los obstáculos de comunicación también se interponen en el camino de la gestión eficaz de los pacientes, ya que la más pequeña de las solicitudes de registros o alertas sanitarias requiere una infraestructura de comunicaciones sustancial.
A diferencia de las aplicaciones dedicadas o las llamadas telefónicas, los SMS ofrecen a las instituciones sanitarias un medio fluido para comunicarse con los pacientes. Utilizando soluciones de comunicación por SMS integradas con los sistemas de gestión de pacientes y las bases de datos existentes, las instituciones sanitarias pueden automatizar no sólo sus funciones administrativas cotidianas, sino también las actividades de captación y contacto con los pacientes. Los SMS no sólo son accesibles desde todo tipo de teléfonos móviles y desde cualquier aplicación de mensajería preinstalada, sino que además no requieren ningún tipo de formación por parte del paciente y producen mayores índices de respuesta que las aplicaciones externas o las líneas de ayuda al paciente. Una solución robusta como SMSEagle SMS/MMS Gateway, por ejemplo, permite a hospitales y clínicas no sólo ahorrar costes masivos en sus actividades diarias de comunicación, sino también mantener a los pacientes informados 24 horas al día, 7 días a la semana, con mensajes SMS fiables e independientes de Internet.
No vuelva a perderse una cita
En el sector privado, la pérdida de citas puede tener un impacto significativo en los beneficios de explotación al infrautilizar a los médicos y las instalaciones médicas. Estas pérdidas financieras, a su vez, afectan a la capacidad de las instituciones sanitarias para desarrollar y prestar nuevos servicios a los pacientes a su base de clientes existente. Para la sanidad pública, se trata de un campo de batalla político clave, con un efecto directo sobre la opinión de los electores y la oportunidad de desarrollar nuevas instalaciones sanitarias.
Al integrar la puerta de enlace SMSEagle SMS/MMS a través de Zapier con aplicaciones de programación de citas como Setmore, los pacientes pueden gestionar eficazmente sus citas simplemente enviando mensajes con solicitudes para concertar nuevas citas, cambiar los detalles de la cita o cancelar citas existentes al número de teléfono de la puerta de enlace SMSEagle de la institución sanitaria. Estas solicitudes se actualizan automáticamente en los sistemas de citas sin necesidad de intervención humana. Del mismo modo, las instituciones sanitarias pueden ponerse en contacto fácilmente con los pacientes y recordarles sus próximas citas, minimizando el número de citas perdidas. Todo ello permite una asignación más rápida de las citas y una mejor utilización de los recursos sanitarios.
Solicitudes de información por SMS
Aunque la transmisión de historiales médicos e información sanitaria protegida (PHI, Protected Health Information) de los pacientes a través de SMS no cumple la HIPAA, el uso de SMS para realizar estas solicitudes de información y luego recibir la información a través de otros medios seguros es legal y simplifica enormemente el proceso de solicitud. En lugar de enviar correos electrónicos sin destinatario o hacer llamadas descoordinadas a varios departamentos, los pacientes pueden simplemente enviar por SMS los historiales médicos o informes de diagnóstico que necesitan al número de la pasarela SMSEagle de su institución sanitaria. Esta institución puede entonces elevar la solicitud al departamento pertinente y hacer que la información se envíe por medios que cumplan la HIPAA, como el envío seguro por correo electrónico.
Mantener informados a los pacientes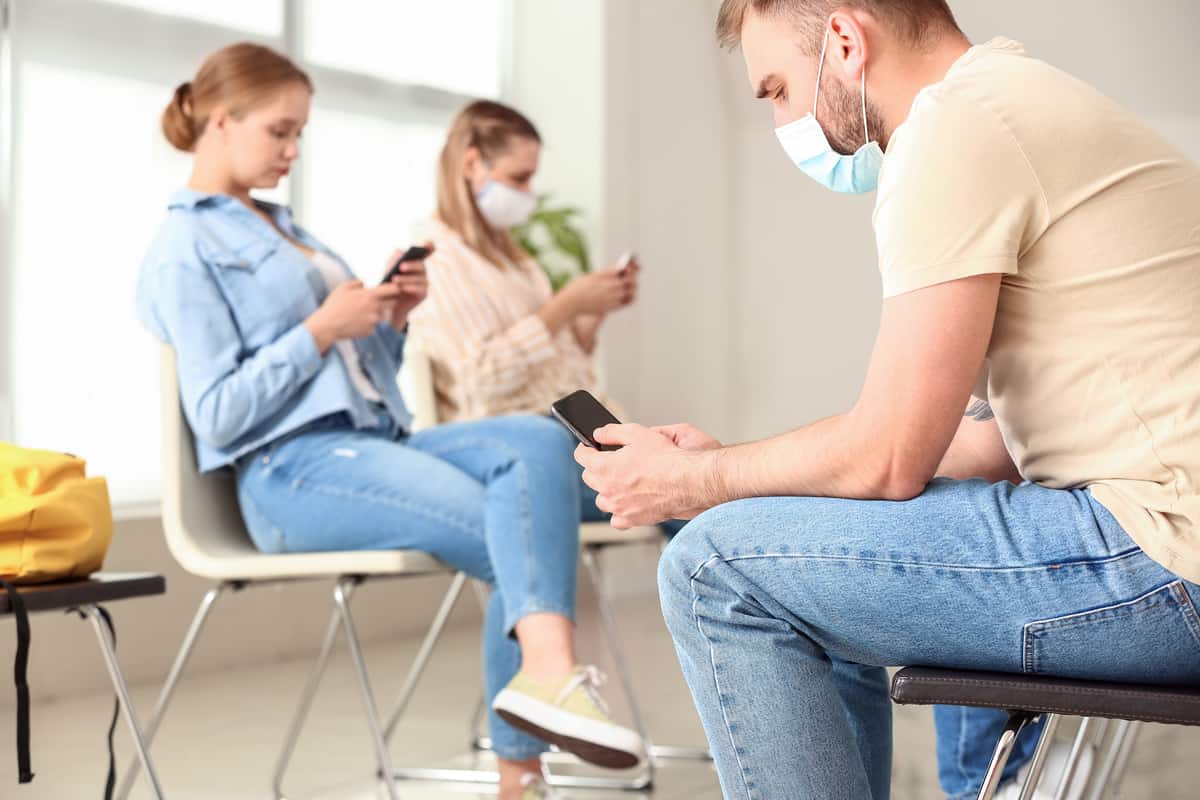 Los SMS no sólo sirven para la gestión proactiva de los pacientes: los hospitales y las clínicas pueden aprovecharlos para mantener informados a los pacientes y antiguos pacientes sobre nuevos servicios e instalaciones, asegurándose de que estén al tanto de los últimos avances sanitarios y ampliando al mismo tiempo su propio alcance e influencia. Del mismo modo, al conectar las bases de datos de pacientes con la puerta de enlace SMSEagle SMS/MMS, las instituciones pueden difundir fácilmente la información cuando hay un lanzamiento de vacunas o un nuevo médico en la ciudad. A continuación, pueden hacer un seguimiento presionando proactivamente para concertar citas.
Comunicaciones sanas con los pacientes
Utilizar la mensajería SMS para comunicarse con los pacientes elimina los costes y las complejidades de la programación de citas, la gestión de pacientes y las campañas de difusión. La última asociación de SMSEagle con Nexus Polska, por ejemplo, automatiza en gran medida la transmisión de información sanitaria entre médicos, pacientes y otros trabajadores sanitarios. Con una integración perfecta y prácticamente sin necesidad de formación adicional del personal, SMSEagle SMS/MMS Gateway es la solución perfecta de bajo coste y gran impacto para sus necesidades de comunicación con los pacientes.
Create the right solution for your business!
Your obstacles are unique, and the solutions for them should be too. The functions of SMSEagle allows businesses to incorporate SMS communications into their systems in a way that makes sense to them. To find out how, get in touch with our team.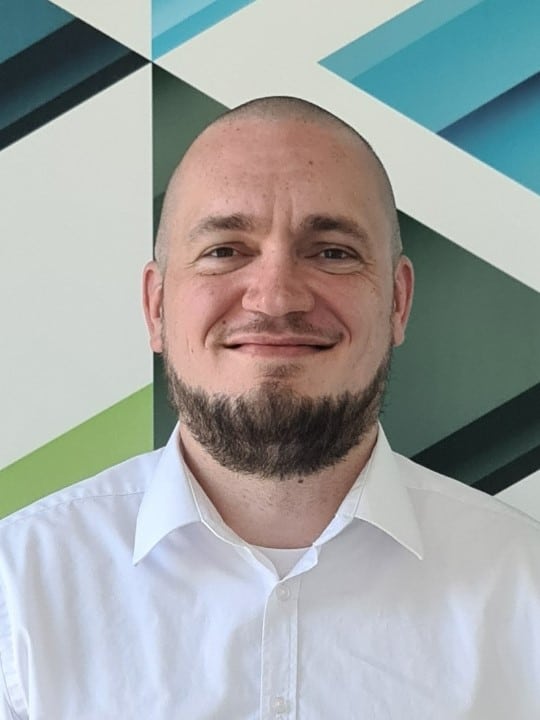 Patryk Patej is the Marketing and Sales Manager at SMSEagle. He has over 10 years' experience as a communications professional specializing in business development, marketing and customer engagement. Patryk attended the Keiser University-Sarasota, in Florida, USA for Business and Computer Graphics.