A trend of the 90s, SMS is all set to make a stellar comeback in enterprise marketing. SMS marketing involves the use of SMS communications to run promotional campaigns and engage customers. Being simple and personal, SMS messages easily attract the trust and attention of users. As such, SMS messages are reaching record visibility rates, with 90% of all text messages being read within three minutes and 99% being read eventually.
Being hassle-free and allowing for unlimited recipients, SMS messages can be delivered to anyone with a phone, even if it is a feature phone, and to any location regardless of Internet connectivity. Beyond this, a simple and standard textual layout make SMS messaging a no-frills communications channel that is ideal for large-scale marketing activities.
Enterprises wishing to take their SMS marketing a notch higher can leverage SMSEagle SMS/MMS Gateway for an integrated SMS solution that is compatible with 2G, 3G, and 4G networks across the globe. The gateway uses local SIMs, allowing enterprises to reap substantial cost savings by using the local mobile network. Enterprises with bulk messaging needs can register further savings by not having to pay third-parties for orchestrating their campaigns as is typical in pay-per-message models. Besides this, the gateway boasts multiple useful features for SMS marketing activities including templated messaging, scheduling, and MMS messaging for richer promotional content, as well as a range of ready-to-use APIs for integration with popular subscriber database and CRM systems.
Across all phases of the customer lifecycle
Successful marketing campaigns are key to customer acquisition. By feeding leads or potential customer databases into SMSEagle SMS/MMS Gateway, enterprises can send hundreds of messages per minute to their target audience, promoting products, services, apps and deals via SMS hyperlinks. As building a convertible sales funnel requires forging deep connections with recipients, enterprises can tap into the gateway's user-friendly interface to personalize messages based on the recipient's context.
By leveraging SMSEagle's API integration with CRM systems such as Zoho CRM, enterprises can automate the delivery of messages to keep their customers updated and engaged. Enterprises can enrich their loyalty programs with automated welcome SMSs and membership offers whenever a new contact is added to the CRM system. Likewise, regular updates such as birthday month deals or text-to-win contests can be programmed based on the field values stored in the customer's CRM profile. This mechanism works both ways – SMSEagle SMS/MMS Gateway is able to receive responses to these messages and feed them back into the CRM system by using APIs. By incorporating artificial intelligence, these responses can be used by a CRM system to initiate automated, intelligent SMS-based conversations with customers.
Enterprises can also use SMS communications to drive sales by facilitating enquiries, appointment scheduling and purchasing. The SMSEagle API integration with Zapier allows the gateway to connect with multiple customer/order management applications. For example, reminders for appointments scheduled in Google Calendars or Acuity Scheduling can be sent to the SMSEagle SMS/MMS Gateway for onward forwarding to the customer. Likewise, Zapier integrations with e-commerce platforms such as Shopify or WooCommerce enable the sending of SMS voucher redemptions or reward points whenever an order is placed, prompting further purchases.
SMS: the next 'in' thing for mass marketing
Messaging via SMS keeps communications with existing and potential customers simple, succinct and real-time, all of which make it an ideal channel for sending out quick reminders, flash deals and last minute promotions. By merging together great campaign messages, rich CRM databases and the capabilities of a robust SMS-based communications solution such as SMSEagle SMS/MMS Gateway, enterprises can successfully launch and run zero-touch outreach campaigns and take their marketing efforts to the next level.
Create the right solution for your operation
Your obstacles are unique, and the solutions for them should be too. The functions of SMSEagle allow companies to incorporate SMS communications into their systems in a way that makes sense to them. To find out how SMSEagle will allow you to create the solution you need, get in touch with our team.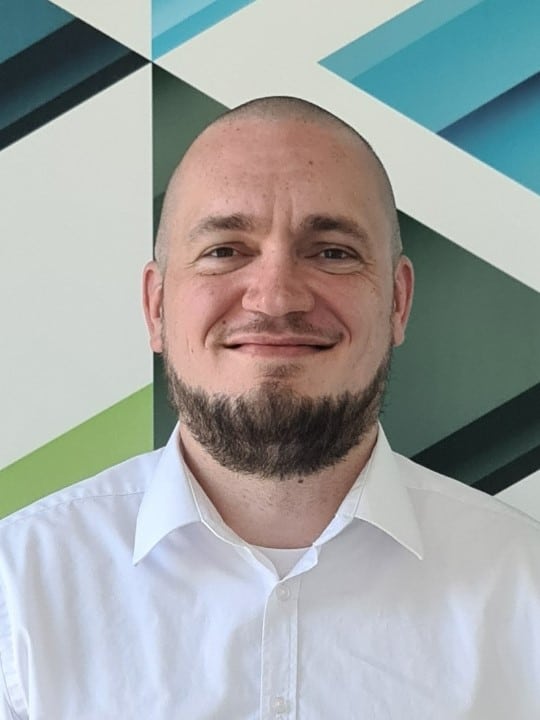 Patryk Patej is the Marketing and Sales Manager at SMSEagle. He has over 10 years' experience as a communications professional specializing in business development, marketing and customer engagement. Patryk attended the Keiser University-Sarasota, in Florida, USA for Business and Computer Graphics.