User may define many sending rules, and each rule will be processed independently.
Sample screenshot from the plugin configuration.

Adding/editing sending rule
For each rule the user can define:
The rule name
Sending interval (Hourly, Daily, Weekly, Monthly or Annually)
The content of the SMS text
The recipients (phone number(s) separated with comma or group(s) from phonebook)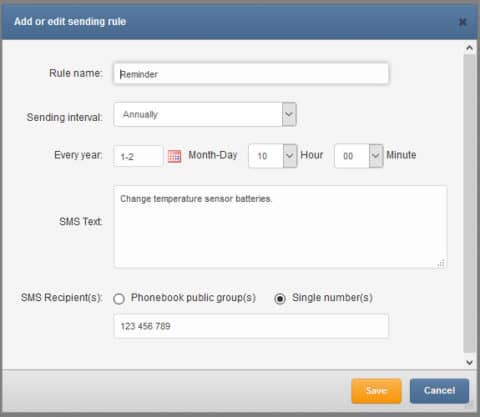 Do you want to learn more?
For more detailed description of this feature, please refer to the User's Manual or talk to an SMSEagle Expert. We'll be happy to help!