A picture is worth a thousand words! Have you ever wondered why? A picture conveys information more effectively than words and can tell a story as well as many, many words.
How can you leverage the power of the visual medium to grow your business?
MMS messaging can help you grab your audience's attention and help your business get an edge over the competition.
MMS is the acronym for Multimedia Messaging Service; a technology built using the same technology as SMS to allow users to send multimedia content. You can use MMS to send pictures, audio, phone contacts, and video files.
Benefits of MMS for Business
Global coverage: You can reach 100% of global mobile phone users, including 620 million global users who use feature phones.
High open rates: Messages sent via MMS have stratospheric open rates of up to 98%.
Longer message lengths: With MMS, you can send longer messages with up to 1600 characters. The limit on the MMS message size varies with the service provider.
A richer customer experience: With multimedia content, you can grab the viewer's attention.
Increased engagement: Multimedia messaging leads to higher engagement levels: not only do more people read the messages and interact with the content, but they are also up to 8 times more likely to share it with friends.
Branded messaging: You can send a message that includes your brand logo.
Let's discover how businesses in different commercial sectors can use the power of MMS to drive business growth.
Coupons and promotions: You can use MMS to share scannable QR codes and coupon picture messages that customers can redeem in stores and rich messaging features like GIFs, videos, and sound clips add to the experience.
Product registration: You can invite buyers to register their products the easy way: by sending a photo of a bar code associated with the product.
Customers can speed up claim processing by sending photos through MMS.
Customers can send pictures of defective products. Your support team will immediately know what is wrong and can suggest a solution or send the right team to solve the customer's problem.
You can send audio with instructions on how to install a product. This helps the customer and reduces your support costs.
Airlines can send tickets and boarding passes via MMS. Customers don't have to worry about losing these documents as they are safe on their phones.
Travel agencies can use custom imagery during marketing for special deals and promotions.
Marketing messages with images of new products can increase anticipation and drive sales.
Automotive companies can use personalized images for marketing new and existing products and driving sales.
With text, your creativity is limited. Unless you are Shakespeare, there is only so much that you can say with words.
With images and video, your creativity is unleashed. There is no limit to what you can communicate through a properly designed image or video.
Use MMS to unleash your creativity and use the power of the visual medium to drive business growth.
Create the right solution for your operation
Your obstacles are unique, and the solutions for them should be too. The functions of SMSEagle allow businesses to incorporate SMS communications into their systems in a way that makes sense to them. To find out how SMSEagle will allow you to create the solution you need, get in touch with our team.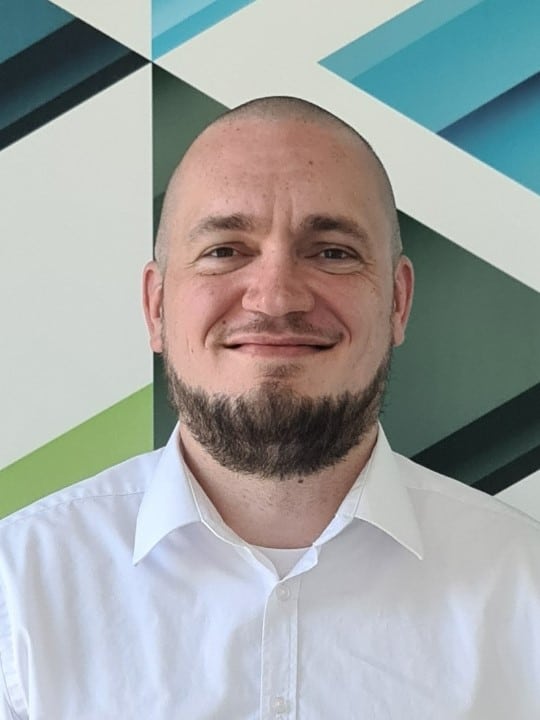 Patryk Patej is the Marketing and Sales Manager at SMSEagle. He has over 10 years' experience as a communications professional specializing in business development, marketing and customer engagement. Patryk attended the Keiser University-Sarasota, in Florida, USA for Business and Computer Graphics.