Texting is becoming a prime method of communicating, so it's natural the practice is moving into health care.
Patients like how texting a nurse or doctor can bypass the receptionist, answering service or voice mail and not require scheduling or waiting for an appointment. It's also discrete to text a provider to discuss problem, and not have anyone overhear.
Medical office staff may find that texting can help their organization as well, including assisting with scheduling and even reduce call volume if more patients text questions.
In fact, about the only people who haven't been sure about the appropriateness of texts in health cares are providers themselves. Their reasons seem generally less about the potential for improving quality of care, and more about the complex legal challenges that could arise when doctors start texting.
First, the modern physician is busy seeing patients and with paperwork, so taking time to text may cut into a crowded schedule or take time away from patient visits. Being able to directly contact a doctor anytime also changes the dynamic of the modern medical system where most doctors have plenty of gatekeepers/staff between him/her and the patient.
There are also questions if a text from a doctor constitutes actual medical advice or just a conversation. Then there are the potential violations of HIPPAA, the medical privacy law designed to prevent unauthorized disclosure of patient information.
Physician groups have been wrestling with texting for years, but in 2016, The Joint Commission voted to permit them, provided physicians take steps to keep their phones secure and encrypted.  The organization felt there could be greater benefits for patient care, such as physicians being able to quickly send texts to consult with colleagues, nurses or pharmacists.
Other areas where texting has been in use or has shown potential in health care include:
Office assistance. Patients can send in texts requesting appointments, or offices can use automated texting software to confirm and remind them about upcoming visits.
Unscheduled appointments. Some emergency rooms and urgent care centers are now accepting texts. This can alert the staff that a patient is coming in so they can begin the paperwork process, rather than waiting for the patient to arrive to start registration. Some facilities also can return a text from a potential patient to advise how long the wait time is, and confirm that the patient has a place on the list. This has the potential to reduce wait times at both of these types of providers.
Regular health information. A medical office can 'push' information out to its patients and other text subscribers such as invitations to come in on a regular basis for procedures like flu shots in the fall or sun screening in the spring. Texts can drive people to health info on the practice's site, an e-newsletter other useful health and wellness resources, such as links from local public health officials. Some texting programs also can be synced to a database so someone's name can appear.
General questions. While providers may be wary of sending patient information by text, such as test results, they may consider asking one member of their staff to take on this duty. This option can be announced to patients to assure them that it's OK to text as long as they follow certain rules.  Along with directly answering and assisting, they can text useful links to help answer someone's question. This can provide legitimate medical information, rather than encouraging the patient to do their information online, which can be risky at times with so many inaccuracies.
Health alerts. As a service to the local patient community, texts can be sent out with information about epidemics and general medical emergencies like epidemics or disasters.
Because physicians are just beginning to explore the potential of texting, there are plenty of possible ways to improve efficiency and delivery of care in the future.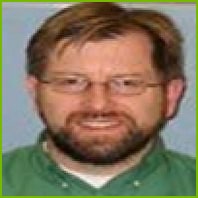 Joe Butler writes about personal finances and the modern retail experience. He loves the idea of mobile coupons, since he frequently forgets the paper ones at home. Google Plus profile