When one thinks of internal government communications, several legacy systems come to mind. Memos. Pagers. Fax. Noticeboards.
Acknowledged as archaic and ineffective, many administrative bodies across the world have begun to phase these out in favour of newer technologies. Much like regular enterprises, when it comes to selecting the right communication channel, the emphasis is often on accessibility, prevalence as well as efficiency and reliability. For the public sector, another important consideration that often weighs in on these decisions are data protection laws and confidentiality. Combined, these requirements render popular means of communication such as emails and chat apps unfitting, leaving employees to grapple with chunky proprietary communication systems that are difficult to access, use or integrate.
Boasting unparalleled accessibility and reach, SMS messaging presents the public sector with a great alternative to these systems. Delivered over cellular networks, SMS messages are able to reach all types of mobile devices and Internet-inaccessible areas. With read rates of over 90%, they make a good fit for critical operations and important announcements.
To meet public sector requirements, however, SMS communication must be supported by a solution that ensures data sovereignty and confidentiality. This is where SMSEagle SMS/MMS Gateway comes in. As hardware that is deployed on-premises, government and public sector departments have full control over their communications gateway. Without having to connect to the Internet, SMSEagle SMS Gateway is shielded from cyber-threats. With all data stored locally in a secure relational database, the gateway is especially useful where employees are required to maintain communication records.
Breaking the rules: SMS for government organizations
Whether it is healthcare information or identity records, government data is often strewn across various repositories which make information retrieval an arduous process. By connecting internal applications to the SMSEagle API, important information can be sent via SMS to employees requesting it. By putting automated systems in place, employees can request, for example, updates on status reports by simply sending a code such as YES to a particular SMSEagle number.
Given that there are plenty of locations with cellular connectivity but no Internet, SMS messaging makes a good fit for remote operations such as wildlife preservation or rural development. Alerts can be sent via SMSEagle SMS Gateway to many employees all at once, notifying them of, for example, a reported illegal logging activity. This can be extended to field workers who cannot attend to desktop applications for updates, and regular employees who share similar tasks but are geographically dispersed – for updates on shift schedules, submission deadlines or requests for meetings.
Being able to deliver timely alerts makes SMS an apt means for critical communications. During emergencies, SMSEagle SMS Gateway is able to disseminate critical information instantaneously, and keep planned actions confidential so that internal efforts are not undermined by malicious third parties. Furthermore, during disasters such as floods or fires, other forms of connectivity are likely to go down, leaving SMS as the only available solution.
Accelerating digital government transformation
Public sector communications can greatly benefit from SMS. SMSEagle SMS/MMS Gateway in particular, is easy to understand and deploy and can be used by any department or unit. It enables the public sector to leverage existing mobile infrastructure and advancements in digital applications to deliver real-time communications – routine, strategic or critical – to keep their teams connected and their services running excellently.
Create the right solution for your operation
Your obstacles are unique, and the solutions for them should be too. The functions of SMSEagle allow government and other organizations to incorporate SMS communications into their systems in a way that makes sense to them. To find out how SMSEagle will allow you to create the solution you need, get in touch with our team.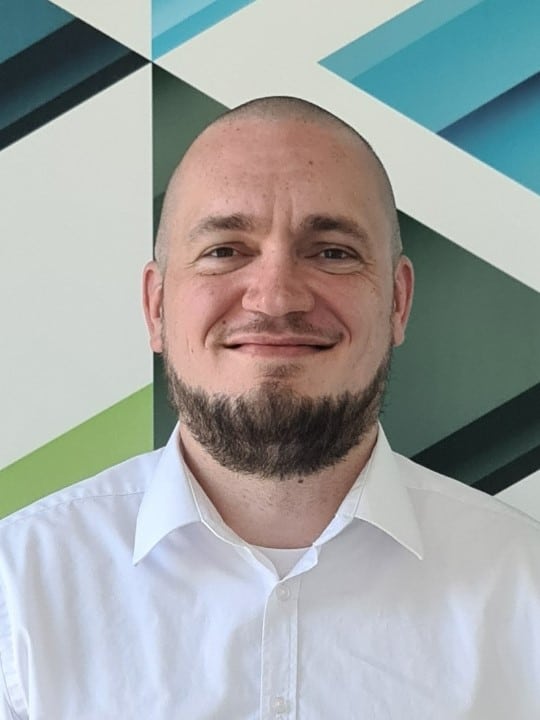 Patryk Patej is the Marketing and Sales Manager at SMSEagle. He has over 10 years' experience as a communications professional specializing in business development, marketing and customer engagement. Patryk attended the Keiser University-Sarasota, in Florida, USA for Business and Computer Graphics.