Retail history is full of people focusing on small details while having big dreams. For instance, Wal-Mart founder Sam Walton used to fly his own tiny plane to stake out possible future store locations, or drive boxes of clothing over back roads himself to avoid highway tolls.
J.C. Penney founder James Cash Penney was said to go out of his way to pick up any dropped spare change, especially pennies, saying that it all adds up fast.
But as thrifty as both men were, they also felt that customer satisfaction was equally important, and that most shoppers want a good deal as much as the store does.
Today many retail owners, managers and marketing teams continue this philosophy. There is more competition, including online marketplaces, but there also more opportunities, especially where mobile devices are considered.
They make it easy for shoppers to enjoy browsing a store's site from anywhere they please, and also to place an order if your shop offers secure online purchasing. But to really communicate to customers and drive them to keep on shopping you need to incorporate texting into your marketing plan.
Since a growing number of people are texting more frequently, a text from a favorite store isn't a novelty anymore, but may even be expected.
Try these examples of how a retailer of any size can get the word out directly and effectively to their audience.
·         Coupons. Since everyone still loves a deal, they also likely won't mind when they get a text with a link to a nice discount. Even better, it will always be easy to get to and redeem, unlike a hard copy coupon that's easy to lose or leave at home.
·         Special sales. While a coupon could be used for one product, a text notifying subscribers about an upcoming sale can include deals in several departments or on several products. Photos also can help get people excited. People can also shop the sale online or at an actual location.
·         VIP area. A texting service can allow retailers to create different databases based on customer preferences. There could be a general one that anyone can subscribe to, and even a more elite one for 'better' customers – you decide the eligibility. A certain level of spending? A certain number of years of being an active customer? Or the fact that they subscribed for extra texts and promotions makes them VIPs. This area can include deeper or more frequent discounts, different sales, or more familiar-sounding texts.
·         Personal contact. If your customer base in the hundreds or thousands, it's no longer easy to communicate with them unless they come into the store and say hello. But with texting, you can contact people directly on occasion as a special treat. Or use your database and texting program to automatically put the person's first name in the text.  This automated personal touch will come across like a direct invitation. How can you say no?
·         Try geofencing. Your online team may already know how to deliver specific ads to your phone when you're in a certain geographic area. (It has to do with the WiFi signal and specific geographic coordinates.) But the same principle can be used for texting:  how about an automated  text when a shopper is physically near your retail location? This will get a shopper's attention even faster than seeing it on their email browser and could nudge them to visit.
For more suggestions on useful ways to use text and texting services to benefit your retail business, visit smseagle.eu/blog.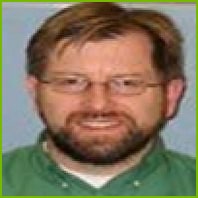 Joe Butler writes about personal finances and the modern retail experience. He loves the idea of mobile coupons, since he frequently forgets the paper ones at home. Google Plus profile