Automation has been cited as the next big thing for IT leaders looking to secure their communications in all types of cloud environments—but leadership knows the challenges they face in doing so.
Answering to a Network World survey, 47% of respondents claim that it is difficult to monitor network behavior from end-to-end, and 41% say these security operations have difficulties that arise from cloud computing.
The main problem with not automating security operations is scalability and the difficulty in setting up these systems. But it's necessary—it's impossible to keep up with the increasing pace, limited cybersecurity, and network operations personnel, all while managing network security operations on a box-by-box, or CLI-by-CLI basis.
But don't take our word for it. These five security experts have driven deep into the world of network security, and have their own reasons for passing along advice to IT leaders to start automating security processes today.
Security Experts and their Reasons for Encouraging IT Leaders to Automate
According to the Enterprise Security Group (ESG) 63% of networking and cybersecurity professionals working at enterprise organizations (more than 1,000 employees) believe network security operations is more difficult today than it was two years ago.
The bottom line – the main roadblock standing in the way of IT leaders and automated security process is difficulty. Here's why you should take the plunge despite the challenges.
Jon Oltsik, ESG Senior Principal Analyst and Founder of the Firm's Cybersecurity Service
Oltsik knows the scalability problems that security leadership faces, even though leadership knows the risk they're taking without it. He cites a survey of 150 IT professionals, where 31% of respondents say automation is "critical" to address future IT initiatives, while 58% claim it is "very important" to address future IT initiatives.
Because of the recognition of its importance, the technology industry is listening – Companies like Cisco, Fortinet, Check Point, and more have all introduced solutions that will assist security network operations teams in automation and visibility of their networks. His advice to leadership is to adopt these technologies:
"Since relying on people and manual processes can't scale or keep organizations secure, CISOs and network operations managers should assess where they are in the network security operations automation transition as soon as possible, making sure to look into their people, processes and technologies.
Once shortcomings and bottlenecks are discovered, large organizations should develop a plan to address these areas and institute network security operations automation projects, phasing in capabilities over the next few years." – Jon Oltsik
Stephanie Tayengco, SVP of Operations, Logicworks
Tayengco is a proponent for automation, but automation the right way in the face of risk. Her bottom line—you need to get rid of as much manual work as possible to stay secure.
According her, it's important to automate infrastructure buildout first, continually check instances across the environment, fully automate deployments, include automated security monitoring in those deployments, and finally, prepare for the future of automation.
"Ninety-five percent of all security incidents involve human error, according to IBM's 2014 Cyber Security Intelligence Index.
This year alone, enterprises will spend $8 billion on cyber security, but these initiatives are often useless in preventing an engineer from misconfiguring a firewall or forgetting to patch a security vulnerability on a new server. Manual work is risk, and manual security work is a disaster waiting to happen." – Stephanie Tayengco
Gabby Nizri, CEO, Ayehu
Nizri is worried about the rising number of security breaches. According to the ISACA 2015 Global Cybersecurity Status Report, 781 publicized cyber security breaches resulted in 169 million personal records being exposed.
Well-known companies like BlueCross, Harvard and Target were involved, making it clear that even the most sophisticated and well-funded security departments aren't safe. Even so, only 38% of organizations across the globe can confidently say they are prepared to handle a sophisticated cyber-attack. Because of this, Nizri urges you to automate.
"Simply put, IT personnel are no match for such intensive, sustained attacks. Not only are humans incapable of keeping up with the sheer volume of incoming threats, but their ability to make quick and highly-impactful decisions to manually address such an attack is equally inefficient.
This is why automation is becoming such a powerful and effective component of cyber security incident response. To combat the onslaught of incoming threats, organizations must employ an army of equivalent strength and sophistication." – Gabby Nizri
Danelle Au, VP of Strategy and Marketing at SafeBreach
Automation isn't all about just avoiding mistakes. Au cites instances where automation makes an IT department more agile, and improves processes such as application delivery.
For the private cloud environment, applications and desktops are being virtualized at an faster than ever before. According to Au, As the number of virtual machines (VMs) increases, automation and orchestration is no longer a "nice to have."
"The ability to translate complex business and organization goals into a set of automated data center workflows is critical to not slowing down the application delivery process. It is also an essential part of making compliance and security requirements a lot easier to manage in a very dynamic environment.
To fully realize the promise of private clouds or software defined data centers (as VMware defines it), the traditional IT infrastructure — in particular network security — needs to transform into agile and adaptive end-to-end automated processes." – Danielle Au
Brian Dye, VP of Intel Security Group
A recent ESG study noted that 46% of organizations said they have a "problematic shortage" of cybersecurity skills—up from 28% just a year ago. That means the development of these skills in IT personnel isn't improving at a rate needed to keep up with threats.
One-third of those respondents said their biggest gap was with cloud security specialists. According to Dye, this is the reason security automation is important, as well for working with SDN technologies and responding to breaches.
"As organizations explore software defined networking (SDN), they see a need for more automation skills, as security policy must co-exist with the orchestration to fully exploit an SDN environment. These skills become especially important as virtualization expands beyond servers and into networks and storage." – Brian Dye
Network security automation is important for many reasons – the risks associated with manual processes, adaptation to new technologies, the agility of the cloud, and the race to keep up the skills needed in personnel to use new emerging technologies.
Creating the proper mix of skillsets, automation and processes will provide IT leaders with the security confidence they need moving forward.
SMSEagle is Hardware SMS gateway to send and receive SMS text messages. To find out how we can help support your network security program, check out our online store.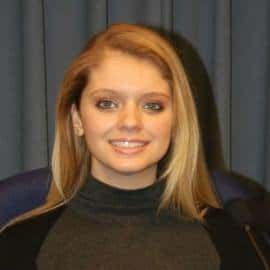 Megan has been writing about enterprise technology, data, infosecurity and environmental technology for several years. Tweet her @MeganRoseM, or check out her blog: www.meganmorreale.com.