Trend z lat 90-tych, SMS jest gotowy do dokonania gwiezdnego powrotu w marketingu przedsiębiorstw. SMS marketing polega na wykorzystaniu komunikacji SMS do prowadzenia kampanii promocyjnych i angażowania klientów. Jako proste i osobiste, wiadomości SMS łatwo przyciągają zaufanie i uwagę użytkowników. W związku z tym wiadomości SMS osiągają rekordowe wskaźniki widoczności – 90% wszystkich wiadomości tekstowych jest odczytywanych w ciągu trzech minut, a 99% jest odczytywanych ostatecznie.
Bezproblemowe i pozwalające na nieograniczoną liczbę odbiorców wiadomości SMS mogą być dostarczane do każdego telefonu, nawet jeśli jest to telefon stacjonarny, i do każdego miejsca, niezależnie od łączności internetowej. Ponadto, prosty i standardowy układ tekstu sprawia, że wiadomości SMS są kanałem komunikacyjnym, który jest idealny dla działań marketingowych na dużą skalę.
Przedsiębiorstwa, które chcą przenieść swój marketing SMS na wyższy poziom, mogą wykorzystać SMSEagle SMS/MMS Gateway dla zintegrowanego rozwiązania SMS, które jest kompatybilne z sieciami 2G, 3G i 4G na całym świecie. Brama korzysta z lokalnych kart SIM, dzięki czemu przedsiębiorstwa mogą uzyskać znaczne oszczędności dzięki wykorzystaniu lokalnej sieci komórkowej. Przedsiębiorstwa, które potrzebują wiadomości masowych, mogą odnotować dalsze oszczędności dzięki temu, że nie muszą płacić stronom trzecim za orkiestrację kampanii, co jest typowe w modelach pay-per-message. Oprócz tego, bramka może pochwalić się wieloma przydatnymi funkcjami dla działań marketingowych SMS, w tym szablonowym wysyłaniem wiadomości, harmonogramem, wysyłaniem wiadomości MMS dla bogatszych treści promocyjnych, a także szeregiem gotowych do użycia interfejsów API do integracji z popularnymi bazami danych abonentów i systemami CRM.
Na wszystkich etapach cyklu życia klienta
Skuteczne kampanie marketingowe są kluczem do pozyskiwania klientów. Wprowadzając bazy danych potencjalnych klientów do SMSEagle SMS/MMS Gateway, przedsiębiorstwa mogą wysyłać setki wiadomości na minutę do swoich docelowych odbiorców, promując produkty, usługi, aplikacje i oferty za pomocą hiperłączy SMS. Ponieważ budowanie konwertowalnego lejka sprzedażowego wymaga nawiązania głębokich relacji z odbiorcami, przedsiębiorstwa mogą wykorzystać przyjazny dla użytkownika interfejs bramki do personalizacji wiadomości w oparciu o kontekst odbiorcy.
Wykorzystując integrację API SMSEagle z systemami CRM, takimi jak Zoho CRM, przedsiębiorstwa mogą zautomatyzować dostarczanie wiadomości, aby ich klienci byli na bieżąco i zaangażowani. Przedsiębiorstwa mogą wzbogacić swoje programy lojalnościowe o zautomatyzowane powitalne SMS-y i oferty członkowskie za każdym razem, gdy nowy kontakt zostanie dodany do systemu CRM. Podobnie, regularne aktualizacje, takie jak oferty na miesiąc urodzinowy lub konkursy typu "text-to-win" mogą być zaprogramowane w oparciu o wartości pól zapisanych w profilu CRM klienta. Ten mechanizm działa w obie strony – SMSEagle SMS/MMS Gateway jest w stanie odbierać odpowiedzi na te wiadomości i wprowadzać je z powrotem do systemu CRM za pomocą API. Dzięki zastosowaniu sztucznej inteligencji, odpowiedzi te mogą być wykorzystywane przez system CRM do inicjowania zautomatyzowanych, inteligentnych rozmów z klientami w oparciu o SMS-y.
Przedsiębiorstwa mogą również wykorzystywać komunikację SMS do napędzania sprzedaży poprzez ułatwianie zapytań, umawianie spotkań i dokonywanie zakupów. Integracja SMSEagle API z Zapier pozwala na połączenie bramki z wieloma aplikacjami do zarządzania klientami/zamówieniami. Na przykład, przypomnienia o spotkaniach zaplanowanych w Google Calendars lub Acuity Scheduling mogą być wysyłane do SMSEagle SMS/MMS Gateway w celu przekazania ich dalej do klienta. Podobnie, integracje Zapier z platformami e-commerce, takimi jak Shopify lub WooCommerce, umożliwiają wysyłanie SMS-ów umarzających kupony lub punkty nagrody przy każdym zamówieniu, skłaniając do kolejnych zakupów.
SMS: następna "modna" rzecz w marketingu masowym
Komunikacja za pomocą wiadomości SMS jest prosta, zwięzła i odbywa się w czasie rzeczywistym, co sprawia, że jest to idealny kanał do wysyłania szybkich przypomnień, błyskawicznych ofert i promocji w ostatniej chwili. Łącząc świetne komunikaty kampanii, bogate bazy danych CRM i możliwości solidnego rozwiązania komunikacyjnego opartego na SMS-ach, takiego jak SMSEagle SMS/MMS Gateway, przedsiębiorstwa mogą z powodzeniem uruchamiać i prowadzić kampanie bezdotykowe i przenosić swoje działania marketingowe na wyższy poziom.
Create the right solution for your operation
Your obstacles are unique, and the solutions for them should be too. The functions of SMSEagle allow companies to incorporate SMS communications into their systems in a way that makes sense to them. To find out how SMSEagle will allow you to create the solution you need, get in touch with our team.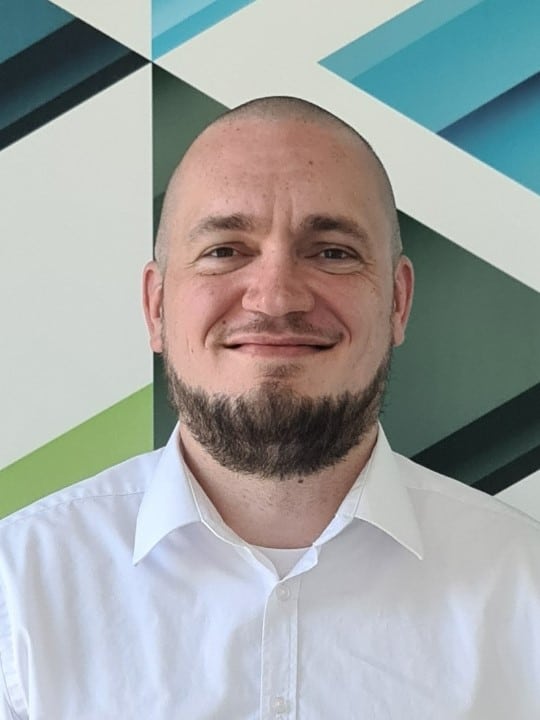 Patryk Patej is the Marketing and Sales Manager at SMSEagle. He has over 10 years' experience as a communications professional specializing in business development, marketing and customer engagement. Patryk attended the Keiser University-Sarasota, in Florida, USA for Business and Computer Graphics.