Wiadomo, że SMS oferuje wiele korzyści w porównaniu z innymi narzędziami komunikacji dla firm, takimi jak opłacalność, dostępność i szeroki zasięg. Przegląd kluczowych statystyk pomógł nam jednak ujawnić prawdziwą i rzeczywistą skuteczność kampanii SMS. W tej analizie badamy skuteczność komunikacji SMS w dzisiejszym świecie, podkreślając rolę, jaką SMS odgrywa w zaangażowaniu klientów, konwersjach i preferencjach konsumentów, a także jego rosnące znaczenie w budowaniu silniejszych relacji z klientami.
Około 7,33 miliarda ludzi – co stanowi 93% światowej populacji w marcu 2023 r. – korzysta z telefonów komórkowych, z czego 97% łączy się za pośrednictwem sieci komórkowych, takich jak 2G, 3G i 4G. Z kolei tylko 60% światowej populacji ma regularny dostęp do Internetu, co sprawia, że kanały takie jak poczta e-mail i aplikacje takie jak WhatsApp są mniej skuteczne w docieraniu do mas. Wiadomości SMS mają wysoki wskaźnik zaangażowania, a większość konsumentów odpowiada na nie w ciągu trzech minut, a prawie 90% w ciągu 30 minut. Ta szybka reakcja pokazuje skuteczność SMS-ów jako narzędzia komunikacji umożliwiającego szybkie dotarcie do ludzi.
Marketing SMS charakteryzuje się wysokim współczynnikiem klikalności (CTR), co prowadzi do imponujących współczynników konwersji. Według Postscript, wiadomości o porzuconych koszykach w przypadku niedrogich, powtarzających się zakupów, takich jak kawa, mogą osiągnąć CTR nawet do 20% za pośrednictwem SMS-ów, podczas gdy wiadomości dotyczące słów kluczowych rejestrują CTR na poziomie 25-38%.
Badanie Klaviyo wykazało, że prawie 3 na 4 konsumentów dokonało zakupu z powodu wiadomości SMS od marki, a połowa respondentów zgłosiła, że zdarzyło się to 2-3 razy. 24% respondentów przyznało, że nie rozważało zakupu, dopóki wiadomość tekstowa ich do tego nie zainspirowała. Statystyki te podkreślają znaczący wpływ marketingu SMS na zachowania konsumentów i konwersje.
Wspieranie dwukierunkowej interakcji
SMS-y okazują się być angażującym kanałem komunikacji marketingowej, ponieważ ludzie lubią odpowiadać firmom, które wysyłają im wiadomości tekstowe. Gartner donosi, że około 45% osób odpowiada na wiadomości SMS, w porównaniu do zaledwie 6% w przypadku wiadomości e-mail. Około 55% osób korzysta z wbudowanych domyślnych aplikacji SMS zamiast opcji przesyłania wiadomości innych firm, co zwiększa prawdopodobieństwo nawiązania kontaktu z firmami za pośrednictwem wiadomości SMS.
Według ankiety przeprowadzonej przez Simpletexting, ponad 45% respondentów ceni sobie dwukierunkowe rozmowy i uważa, że możliwość odpisywania firmom jest przydatna. Pokazuje to rosnące preferencje dla SMS-ów jako interaktywnego medium, pielęgnującego silniejsze więzi między firmami a konsumentami.
CRM i lojalność wobec marki
Komunikacja SMS jest popularną metodą utrzymywania kontaktu z ulubionymi markami. Badanie Cloudli Communications wykazało, że ponad 80% respondentów ze wszystkich pokoleń chciało wysyłać SMS-y do swoich ulubionych marek i firm. Badanie Klaviyo ujawniło, że najbardziej preferowane wiadomości SMS od marek dotyczą potwierdzeń dostawy (51%), potwierdzeń wysyłki (46%) i ofert urodzinowych (36%).
Według badania zleconego przez Avochato, prawie dwie trzecie konsumentów przeszłoby do firmy oferującej wiadomości tekstowe jako kanał komunikacji. Badanie wykazało, że 60% respondentów wolałoby umówić się na wizytę u fryzjera za pośrednictwem wiadomości tekstowej, 65% preferuje usługi finansowe, które przekazują szczegóły konta, rachunki i przypomnienia o płatnościach za pośrednictwem wiadomości SMS, a 72% wybrałoby firmę turystyczną, która dostarcza plany podróży, przypomnienia i aktualizacje za pośrednictwem wiadomości tekstowych.
Statystyki te podkreślają rosnące preferencje dla komunikacji z klientami za pośrednictwem SMS-ów, umożliwiając firmom budowanie silniejszych relacji z klientami.
SMS: Wzrost i perspektywy na przyszłość
Popularność i znaczenie wiadomości SMS stale rośnie. Juniper Research przewiduje, że do 2023 roku dostarczonych zostanie 3,5 biliona wiadomości biznesowych typu A2P (application-to-person). Postscriptum zauważa, że marki odnoszące największe sukcesy wysyłają co najmniej pięć SMS-ów miesięcznie do każdego subskrybenta na swojej liście, co dodatkowo podkreśla znaczenie SMS-ów w nowoczesnych strategiach komunikacyjnych.
SMSEagle SMS/MMS Gateway umożliwia markom wysyłanie do 240 wiadomości na minutę, skutecznie spełniając oczekiwania klientów w zakresie szybkiej komunikacji. To potężne narzędzie do automatyzacji marketingu zapewnia personalizację i upraszcza proces wysyłania, umożliwiając firmom utrzymywanie silnych więzi z odbiorcami przy jednoczesnym maksymalizowaniu korzyści płynących z marketingu SMS.
Chcesz dowiedzieć się więcej? Zebraliśmy dodatkowe zasoby, z którymi warto się zapoznać.
Stwórz odpowiednie rozwiązanie dla swojej działalności
Twoje przeszkody są unikalne i rozwiązania dla nich również powinny być unikalne. Funkcje SMSEagle pozwalają krytycznym jednostkom operacyjnym na włączenie komunikacji SMS do swoich systemów w sposób, który ma dla nich sens. Aby dowiedzieć się, w jaki sposób SMSEagle pozwoli Ci stworzyć rozwiązanie, którego potrzebujesz, skontaktuj się z naszym zespołem.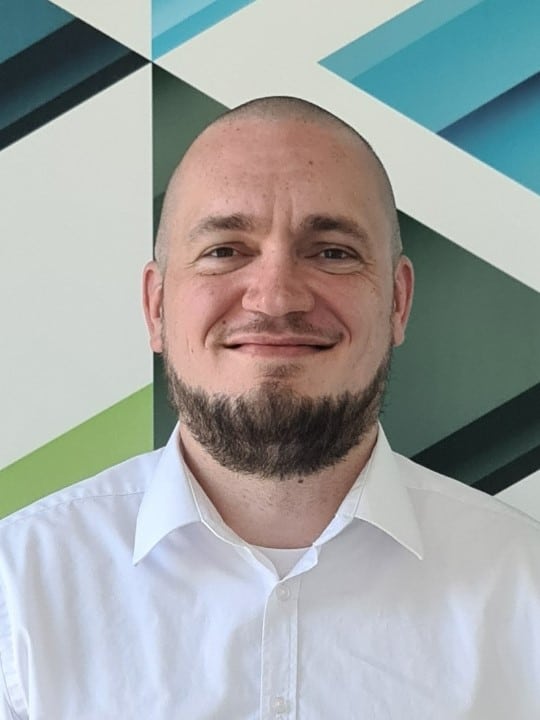 Patryk Patej is the Marketing and Sales Manager at SMSEagle. He has over 10 years' experience as a communications professional specializing in business development, marketing and customer engagement. Patryk attended the Keiser University-Sarasota, in Florida, USA for Business and Computer Graphics.