Krytyczne informacje o pogodzie przesyłane pocztą elektroniczną i zaproszenia do konkursów przypinane na tablicach ogłoszeń to tylko kilka z wielu błędów komunikacyjnych, jakie popełniają szkoły w przekazywaniu rodzicom ważnych informacji. Jeśli chodzi o komunikację w szkole, to tradycyjne metody tego typu tracą na atrakcyjności. Szkoły potrzebują alternatywy, która jest zarówno opłacalna, jak i może natychmiast przyciągnąć uwagę rodziców. Nawet dedykowane strony internetowe szkół i portale informacyjne nie spełniają swojej roli – rodzice nie mają czasu na sprawdzanie poczty elektronicznej, nie mówiąc już o aktualizacjach publikowanych na niejasnych platformach zewnętrznych.
Kolejna wiadomość ze szkoły
Komunikacja w szkołach obejmuje szeroki zakres spraw, od trywialnych aktualizacji, takich jak dni otwarte i karnawały, po krytyczne alarmy, takie jak powodzie i epidemie chorób. Przy 55% rodziców w wieku K-12 preferujących wysyłanie wiadomości tekstowych nad innymi kanałami, wiadomości SMS oferują szkołom to, co najlepsze z obu światów, łącząc szybkość i skalowalność. SMS-y mogą być wykorzystywane zarówno do regularnych, jak i krytycznych aktualizacji, charakteryzując się minimalnymi kosztami, większym zasięgiem i znacznie wyższymi wskaźnikami odczytu.
Wiele rodzajów komunikacji
SMS to doskonałe narzędzie do jednostkowych, jednostronnych powiadomień, takich jak przypomnienia o odebraniu dzieci po zajęciach. Bramka SMSEagle SMS/MMS może być wykorzystana np. do poinformowania rodziców o zakończeniu zapisów na zajęcia karate lub o pomyślnym zapisaniu dziecka na zawody szachowe. Dzięki temu SMS-y mogą stać się integralną częścią procesu rejestracji studentów, eliminując potrzebę korzystania z platform zewnętrznych, które często są wdrażane w celu śledzenia zapisów. Dzięki połączeniu aplikacji z danymi uczniów, takich jak QuickSchools.com, z bramką SMSEagle, powiadomienia są automatycznie uruchamiane za każdym razem, gdy dodawany jest nowy rekord.
Rozgłaszanie krytycznych alarmów
Usługa transmisji SMSEagle SMS/MMS Gateway może zapewnić kluczową ochronę i bezpieczeństwo dla szkół. Sytuacje kryzysowe, takie jak wybuch pożaru, atak z bronią w ręku czy nagła burza śnieżna, mogą być przekazywane wszystkim rodzicom jednocześnie, wraz z instrukcjami bezpieczeństwa i innymi ważnymi informacjami. Zapobiega to błędnej komunikacji w godzinach paniki i usuwa potencjalne wpadki. SMSEagle SMS/MMS Gateway może również służyć jako narzędzie do wewnętrznej transmisji, informując nauczycieli i pracowników szkoły, gdy typowe komunikaty z głośników i tradycyjnych dzwonków nie docierają do nich.
Powiadomienia z ostatniej chwili
Komunikacja SMS obsługuje nieograniczoną liczbę odbiorców i pozwala w ostatniej chwili zawiadomienia i aktualizacje dotrzeć do uczniów i rodziców w dowolnym miejscu niezawodnie i punktualnie. Zintegrowany z bazą danych uczniów szkoły, może być wykorzystany do szybkiego dotarcia do różnych klas odbiorców dla spersonalizowanych wiadomości i ukierunkowanej komunikacji. Szkoły mogą powiadamiać rodziców o nadchodzących wydarzeniach, przypominać o przerwach w nauce, świętach i dniach zbierania wyników.
Ze względu na skalowalność, opłacalność i łatwość wdrożenia, każda szkoła może skorzystać z SMSEagle SMS/MMS Gateway. Wszystko, czego potrzebuje szkoła, to pojedynczy sprzęt i lokalna karta SIM, aby skonfigurować niezawodne i solidne medium komunikacyjne, które może znacznie zmniejszyć obciążenie administracyjne, utrzymując rodziców i uczniów dobrze poinformowanych.
Create the right solution for your school
Your obstacles are unique, and the solutions for them should be too. The functions of SMSEagle allow schools to incorporate SMS communications into their systems in a way that makes sense to them. To find out how, get in touch with our team.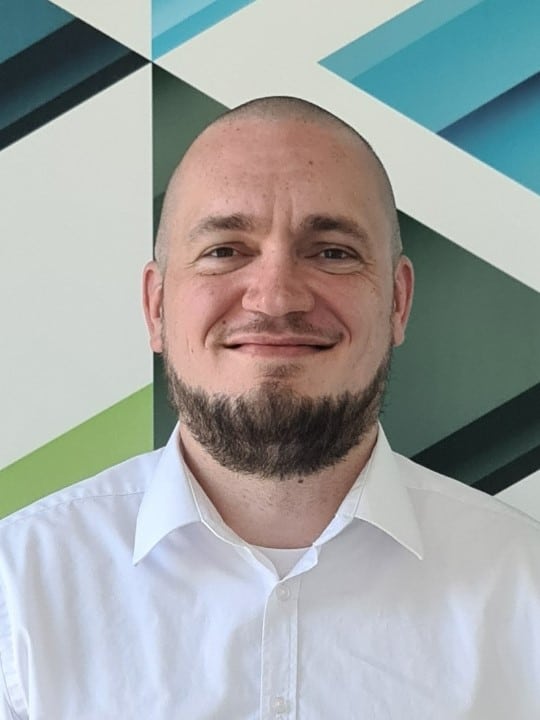 Patryk Patej is the Marketing and Sales Manager at SMSEagle. He has over 10 years' experience as a communications professional specializing in business development, marketing and customer engagement. Patryk attended the Keiser University-Sarasota, in Florida, USA for Business and Computer Graphics.