Poznań, Polska (05 lipca 2016) – SMSEagle, wiodący dostawca technologii bramek SMS-owych, ogłosił nowy pakiet sprzętu, NXS-9750-3G i NXS 9700-3G, kompatybilny z niemal każdą siecią 3G na świecie.
Wiadomości SMS wysyłane są bezpośrednio z bramki do sieci 3G. To skraca ścieżkę krytyczną w stosunku do usług SMS-online i umożliwia łączność nawet z brakiem Internetu.
NXS-9750 jest wyposażony w kilka nowych funkcji, w tym tych z NXS-9700, które zapewniają elastyczność sieci, niezawodność i bezpieczeństwo dla administratorów sieci i programistów:
Dwa modemy 3G – każdy z pełnym pokryciu pasma, zapewniając technologii informacyjnej (IT) na całym świecie specjalistów z kompatybilnością.
Najnowsze jądro Linux – dla potężnego bezpieczeństwa i niezawodności.
Funkcje przełączania awaryjnego – używana w połączeniu z dwoma kartami SIM. tryb pracy Failover zakłada funkcje modemu systemu poprzez modem wtórny.
NXS-9700 jest standardowo wyposażony w kilka funkcji, które obsługują elastyczny, niezawodny i środowisko dla specjalistów IT:
Modem 3G – przy pełnym pokryciu pasma, zapewniając kompatybilność z niemal dowolnej sieci 3G
Wysokiej dostępności funkcja cluster – dostępny z dwóch lub większej liczby urządzeń, łączących się z ponad dwudziestu systemów NMS i zezwoleń, takich jak Nagios, Zabbix, PRTG, SolarWinds, RSA i więcej, dzięki czemu integracja z licznych środowiskach IT łatwe.
HTTP API – umożliwia programistom bezproblemowo zintegrować funkcje SMS do swoich systemów zewnętrznych.
Wyślij SMS – umożliwia konwersję wiadomości e-mail do tekstów SMS.
Urządzenia są łatwe do skonfigurowania z intuicyjnym interfejsem graficznym oraz minimalnej interwencji użytkownika i są gotowe do użycia wtyczek dla systemów monitorowania sieci. Bramka może być zintegrowana z ponad 18 różnych systemów NMS.
"Nasze nowe produkty wyposażone są w mocy i wydajności efektywności wspierania codziennych operacji" SMSEagle Product Manager Radosław Janowski powiedział. "Ich szeroka kompatybilność sieciowa i modem elastyczność ustanawia NXS-9750, jak iść do sprzętu rozwiązania Bramka SMS dla specjalistów IT na całym świecie."
o SMSEagle
SMSEagle jest wiodącym dostawcą sprzętu bramki SMS na całym świecie. Urządzenie pochodzi z UE, produkt do automatycznego wysyłania i odbierania wiadomości SMS, co pozwala na wysyłanie powiadomień SMS pochodzących z systemów monitorowania sieci, żetonami SMS z systemów uwierzytelniania, konwersji e-mail do wiadomości SMS, wysyłanie i odbieranie wiadomości SMS za pomocą HTTP API.
Aby uzyskać więcej informacji, odwiedź https://www.smseagle.eu/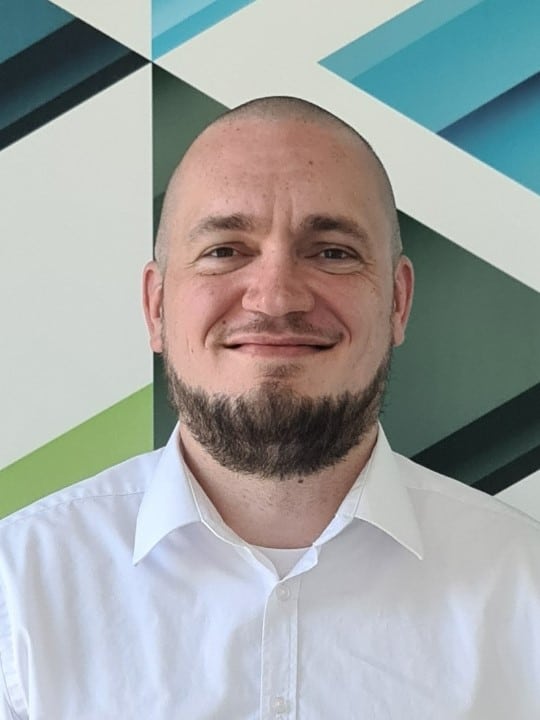 Patryk Patej is the Marketing and Sales Manager at SMSEagle. He has over 10 years' experience as a communications professional specializing in business development, marketing and customer engagement. Patryk attended the Keiser University-Sarasota, in Florida, USA for Business and Computer Graphics.