W dzisiejszych czasach niezawodne zasilanie jest kluczowym elementem zapewniającym ciągłość pracy wielu urządzeń. Bez nieprzerwanego zasilania wiele firm, instytucji i użytkowników prywatnych nie byłoby w stanie funkcjonować. Dlatego coraz więcej osób decyduje się na zakup urządzenia, które zapewni im nieprzerwane zasilanie – Uninterruptible Power Supply, czyli UPS.
Jednak posiadanie UPS-a to jedno, a monitorowanie jego stanu to zupełnie inna sprawa. Jak zatem skonfigurować powiadomienia o stanie/przełączeniu na zasilanie bateryjne dla UPS? Istnieją trzy podstawowe sposoby odczytywania stanu z urządzenia UPS:
Styk bezpotencjałowy (zwierny)
Protokół SNMP
Powiadomienia e-mailowe
Styk bezpotencjałowy (ang. dry contact) to wyjście w urządzeniu UPS, za pomocą którego urządzenie wysyła sygnał do systemu zewnętrznego (np. systemu alarmowego, centrum sterowania, bramki SMS) w momencie zmiany stanu, (np. przełączenia zasilania z sieci elektrycznej na bateryjne). Sygnałem jest zazwyczaj prosta zmiana stanu z obwodu otwartego na zamknięty na tym wyjściu. Zmiana stanu pozwala na szybkie powiadomienie o braku zasilania, ale do przetworzenia takiego sygnału wymagany jest układ zewnętrzny.
Monitorowanie SNMP i pułapki SNMP
Drugą metodą jest monitorowanie SNMP lub pułapki SNMP (ang. SNMP traps). Protokół SNMP (Simple Network Management Protocol) umożliwia monitorowanie różnych urządzeń sieciowych. Jeśli urządzenie UPS jest wyposażone w funkcję SNMP, można monitorować jego stan za pomocą zewnętrznego oprogramowania monitorującego (na przykład Network Monitoring System). W przypadku monitorowania SNMP zewnętrzny system okresowo pyta urządzenie UPS o jego status. Z kolei pułapki SNMP pozwalają zasilaczowi UPS wysyłać do systemu informacje SNMP przy każdej zmianie jego statusu. Urządzenie UPS musi być wyposażone w kartę interfejsu sieciowego (NIC), aby skorzystać z tego rozwiązania.
Ostatnią metodą są alerty e-mailowe. W takim przypadku UPS wysyła powiadomienie e-mail o zmianie stanu. Na urządzeniu UPS należy skonfigurować serwer SMTP, który służy do wysyłania wiadomości e-mail do wybranej skrzynki mailowej. Urządzenie UPS musi być wyposażone w kartę interfejsu sieciowego (NIC), aby można było korzystać z alertów Email.
Jak zapewnić szybką i skuteczną reakcję na awarie?
Jednak bez względu na to, która metoda zostanie zastosowana, aby jeszcze bardziej ułatwić przekazanie krytycznej informacji o zaniku zasilania z UPS, powinna ona zostać odebrana przez zespół reagujący w szybki i niezawodny sposób. Zapewni to, że informacje nie zostaną utracone lub utkną wśród wielu innych aktualizacji statusów w infrastrukturze IT. Krytyczne informacje z urządzenia UPS mogą być zarządzane w ramach systemu monitorowania sieci (NMS). Inną ciekawą i łatwą alternatywą jest zastosowanie sprzętowej bramki SMS. SMS gwarantuje natychmiastową dostarczalność i oferuje kanał dostępny dla każdego. Dzięki integracji sprzętowej bramki SMS z zasilaczem UPS, administrator może otrzymać powiadomienie w formie SMS-a o wyłączeniu/włączeniu UPS-a lub zmianie jego statusu.
SMSEagle jest przykładem sprzętowej bramki SMS, która oferuje szybką integrację z urządzeniami UPS. Integracja z SMSEagle może być łatwo wykonana zarówno poprzez:
Użytkownicy APC UPS mogą również skorzystać z dokładnie opisanej instrukcji integracji SMS dla APC.
Stwórz właściwe rozwiązanie dla Twojej firmy!
Urządzenia SMSEagle pozwalają firmom na włączenie komunikacji SMS do swoich systemów w szybki i prosty sposób. Aby dowiedzieć się, jak to zrobić, skontaktuj się z naszym zespołem.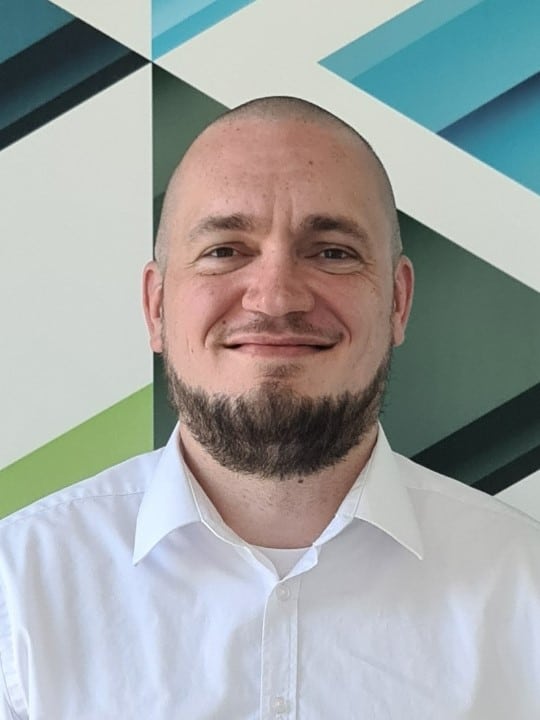 Patryk Patej is the Marketing and Sales Manager at SMSEagle. He has over 10 years' experience as a communications professional specializing in business development, marketing and customer engagement. Patryk attended the Keiser University-Sarasota, in Florida, USA for Business and Computer Graphics.