Examples of Use Cases for Healthcare
Discover the limitless potential of SMSEagle's SMS gateway solution in healthcare. From patient care and appointment reminders to critical alerts, explore real-time notifications for better outcomes.
Send SMS in a secure manner from an Internal System via API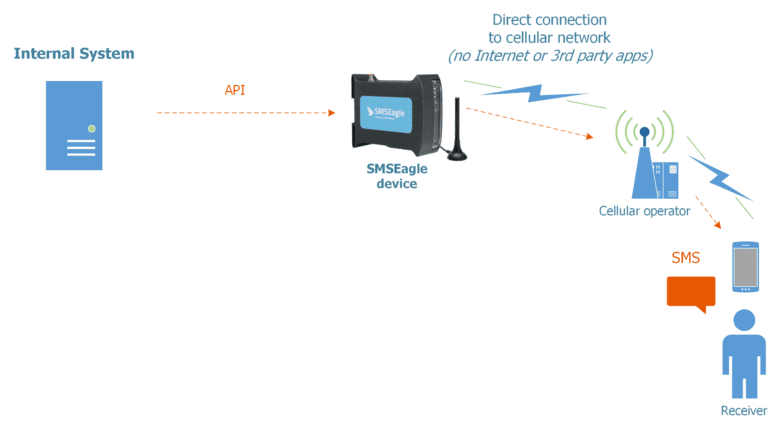 Send SMS alerts in secure offline (no-Internet) scenario via Web-GUI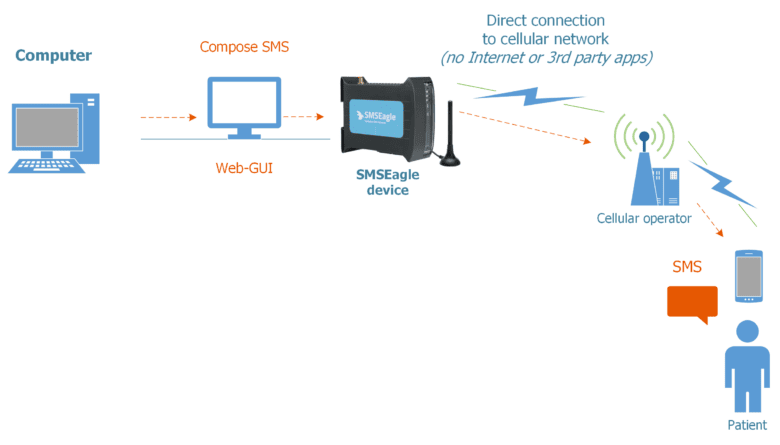 Find out how easy that is!
SMSEagle device is easy and very intuitive to use. The device can be operated via web-GUI or it can be integrated via any external system via API or Email to SMS. The integration is easy and usually takes 5-10min to complete. Follow the "Integration plugins" button to find your system.