Examples of Use Cases for Emergency Response
Discover how SMSEagle's SMS gateway transforms emergency response. Explore real use cases, from instant alerts to efficient communication during crises. Elevate your emergency protocols with reliable SMS technology.
Sending SMS alerts from Emergency Response System in secure offline (no Internet) environment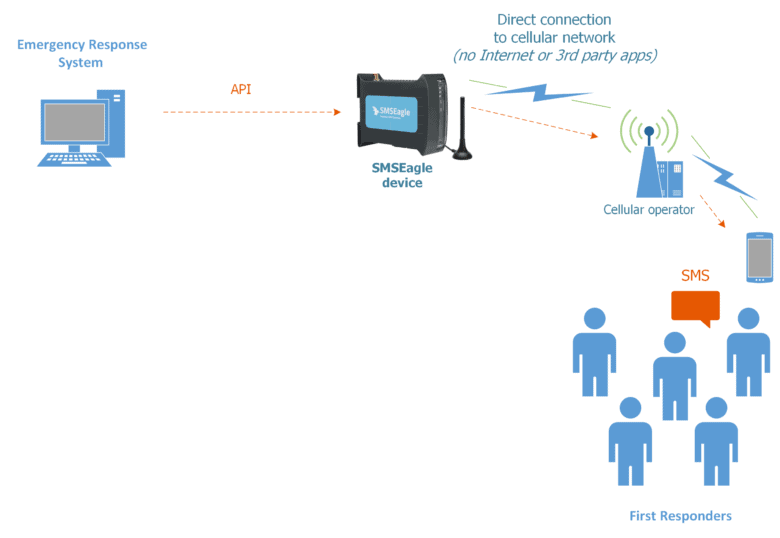 Find out how easy that is!
SMSEagle offers ready-to-use integration plugins and descriptions for most popular external systems. The integration is easy and usually takes 5-10min to complete. Follow the "Integration plugins" button to find your system. You may also integrate your system via API or Email to SMS.