Examples of Use Cases for Building Management System (BMS)
Discover real-life scenarios for reliable and secure SMS deployment in building automation environments using SMSEagle Hardware SMS Gateway. SMSEagle devices offer easy & secure SMS integration with popular BMS/BCS systems like Niagara4, Schneider StruxureWare, Schneider Ecostruxure, Sauter moduWeb Unity, VT Scada and others. Learn more on the integration plugins page.
Send SMS alerts from BMS in secure offline (no-Internet) scenario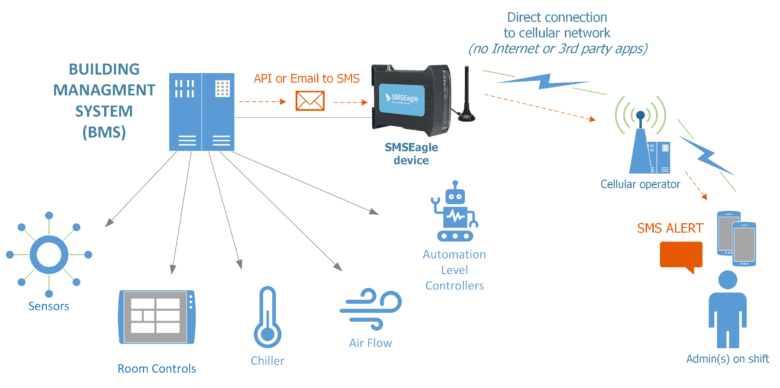 Send SMS alerts from UPS device on power outages (and other status changes)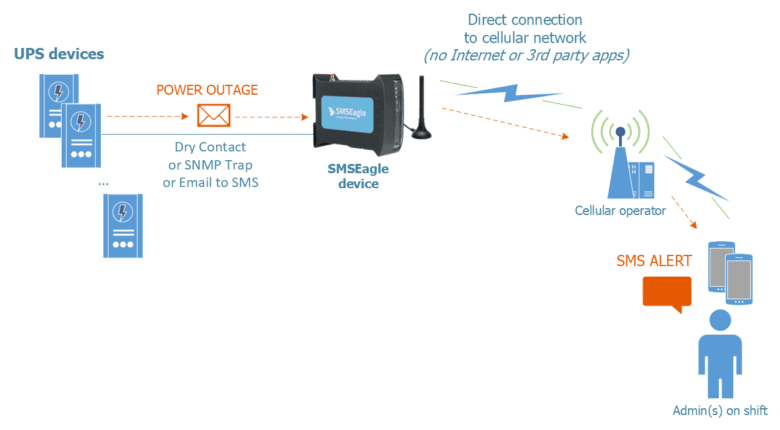 Send SMS alerts when the temperature threshold is exceeded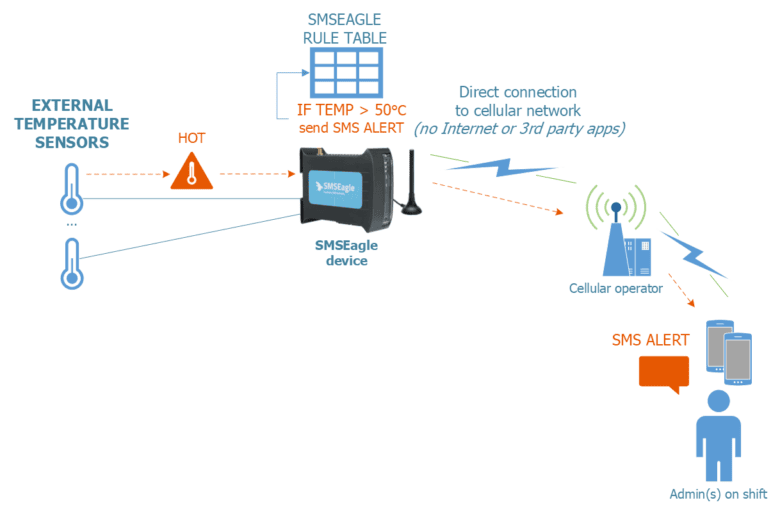 Find out how easy that is!
SMSEagle offers ready-to-use integration plugins and descriptions for most popular BMS systems. The integration is easy and usually takes 5-10min to complete. Follow the "Integration plugins" button to find your system.