Examples of Use Cases for Customer Service
Discover real-world examples of how our SMS solutions enhance customer engagement, automate notifications, provide proactive support, and streamline communication workflows.
Send SMS in a secure manner from an E-commerce system/CRM via API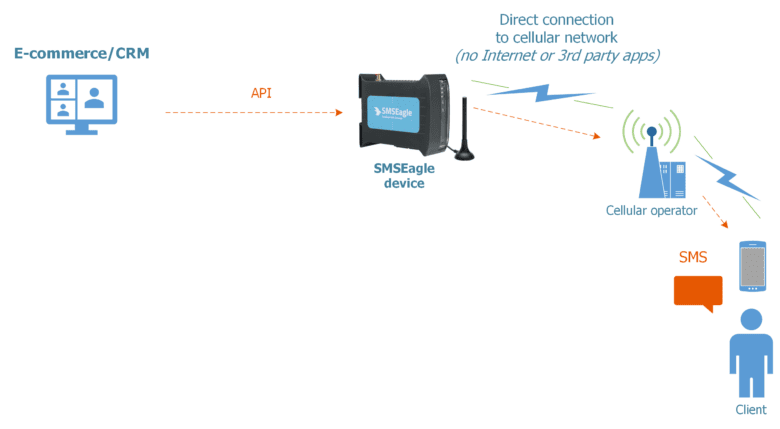 Send SMS via SMSEagle Web-GUI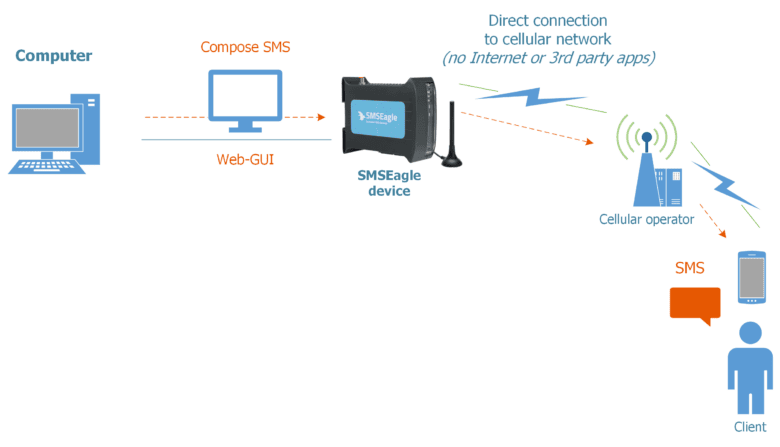 Find out how easy that is!
SMSEagle offers ready-to-use integration plugins and descriptions for most popular external systems. The integration is easy and usually takes 5-10min to complete. Follow the "Integration plugins" button to find your system. You may also integrate your system via API or Email to SMS.