LDAP feature
The LDAP feature allows to access directory services: Active Directory and OpenLDAP. It allows reading directory contacts and groups in SMSEagle Web-GUI. Optionally, it allows authentication to SMSEagle device using directory services.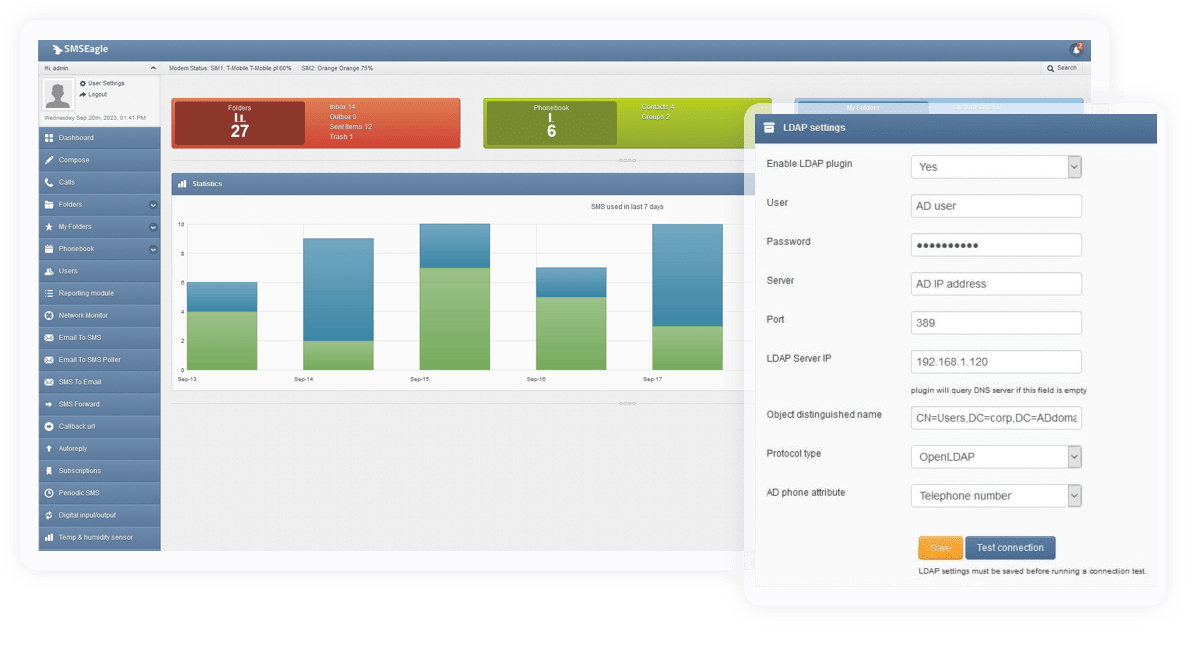 Configuration
Choose "LDAP" from left side menu in SMSEagle Web-GUI to access the configuration. After enabling the feature, user needs to fill in all requested fields according to AD settings.
In the "AD phone attribute" field user needs to choose which phone attribute from AD will be shown in SMSEagle Web-GUI.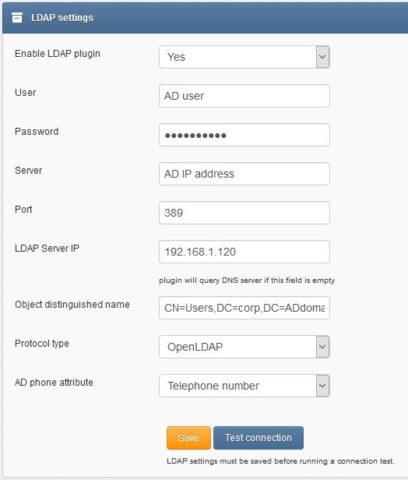 Screenshot from "LDAP settings" window
Click "Save" and "Test connection" to make sure that SMSEagle is connected with AD server.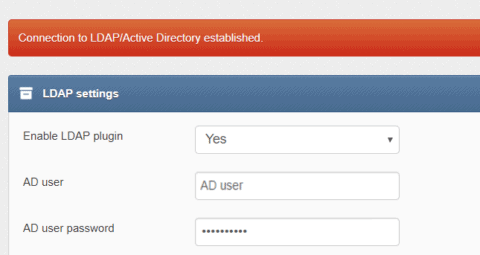 Screenshot showing successful connection to AD server.
With connection established, AD contacts/groups suggestions are shown in Menu>Compose of Web-GUI. Start typing any part of contact/group name or number to show AD contact suggestions.
Type "LDAP" (case sensitive) to check all contacts listed in AD directory.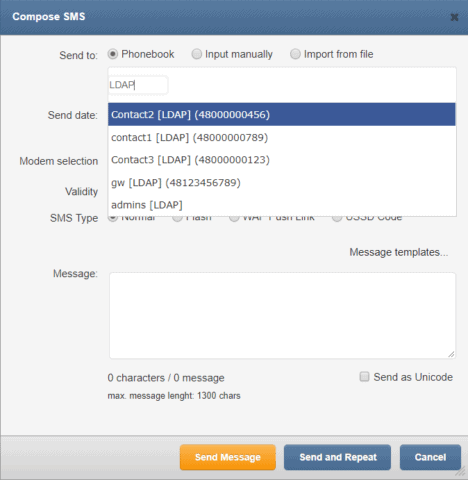 Screenshot from "Compose" module with LDAP connection enabled
LDAP directory suggestions can be used in "Compose", "Autoreply", "Email to SMS" and "Digital input/output" modules.
Do you want to learn more?
For more detailed description of this feature, please refer to the User's Manual or talk to an SMSEagle Expert. We'll be happy to help!