SafeNet SMS Authentication – integration manual
Here we describe how to setup SafeNet SMS Authentication with SMSEagle for SMS one-time passwords. It should take you no more than 5 min to have it up and running.
SMSEagle Setup
Create a new user in SMSEagle with access level "User".
SafeNet Setup
Configuration is done within the SMS Settings. Fill in the fields according to the image below.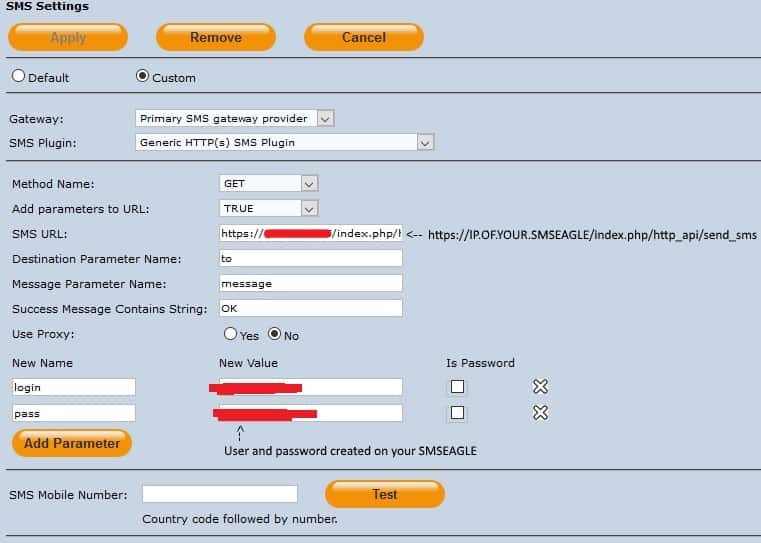 SMS URL: https://IP.OF.YOUR.SMSEAGLE/index.php/http_api/send_sms
Replace IP.OF.YOUR.SMSEAGLE with IP address of your SMSEagle device
Test
Enter your mobile number and press test button.
That's it! Your SMS Authentication should now be up and running