Stop Disease Outbreaks: How Norwegian Red Cross is Using SMS to Connect Remote Communities to CBS
"Using reports from community volunteers," says Nikolai Riedel, Technology Lead for Community-Based Surveillance (CBS) at Norwegian Red Cross (Norges Røde Kors), "we collect, analyze, and interpret information on local health risks to identify, prevent, and respond to potential disease outbreaks. As early warnings of health risks lead to early action, community-based surveillance can stop disease outbreaks from turning into large scale epidemics and pandemics, saving lives."
Founded in 1863, the International Red Cross and Red Crescent Movement (RCRC) is a neutral, impartial, and independent humanitarian organization operating in over 190 countries. Driven by the desire to prevent and alleviate human suffering wherever it may be found, Norwegian Red Cross contributes , technical expertise and capacity, local knowledge and financial resources , collaborating within the bounds of the RCRC Movement to protect life, health, and human dignity.
"Developed as an early warning/early response system for potential disease outbreaks around the world," states Riedel, "the CBS application fills the information gap between local communities and public health structures."
The Challenge: Accelerating data retrieval, interpretation, and response
Accessed and visualized through a cloud-based web application, the CBS platform supports the systematic detection and reporting of public health events within a community, by community members. After receiving pseudonymized health data via SMS from volunteers within the community, representatives of locally based health organizations verify and analyze the data and, if necessary, alert health authorities of the possibility of an impending health crisis.
Historically, the data required to populate community-based surveillance systems was provided via paper, web-based forms, or a combination of different data collection tools not explicitly designed for CBS. This often resulted in the need for skilled specialists to enter and analyze the data manually.
"Manual, paper-based management of a lot of sensitive data is error-prone, laborious, and slow," explains Riedel. "We needed a way to retrieve and interpret data more quickly, while using local phone numbers in situations where most cloud-based SMS gateways don't support them."
Supporting those most at risk and living in remote areas
The CBS project prioritized those most at risk and living in remote areas with limited connectivity options, developing a system accessed via SMS on cheap and accessible mobile phones—with longer battery life—instead of smartphones requiring a mobile data connection. The approach keeps costs down and allows community-based data collectors to get by with only charging their phones once or twice a week.
"Being community-based requires data collection tools to be a good fit in terms of both purpose and context," states Riedel, commenting on the challenges that needed to be overcome. "The communities most at risk for undetected disease outbreaks are those off the grid with poor health and telecom infrastructure."
But keeping the costs down required that SMS only be sent within the local network. Unfortunately, most cloud-based SMS gateway providers were unable to offer local phone numbers for the areas prioritized by the project. To ensure the project's success, Riedel's team needed to find an SMS gateway that could tie into the local network with a local SIM card and connect to the cloud-based CBS web application.
Nikolai Riedel, Technology Lead for CBS at Norwegian Red Cross
"SMSEagle allows us to connect remote communities to our cloud-based web application, bridging the information gap and enabling communities and health authorities to respond quickly to potential health threats."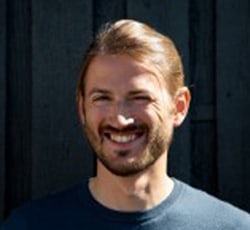 Linking local network providers and the cloud-based CBS app
"SMSEagle provides a direct connection between communities and our cloud-based web application," states Riedel. "Having that capability allows local communities to warn health authorities of emerging health threats earlier, which, in turn, enables the public health service to respond faster—saving lives."
Supporting global GSM, 3G, and 4G standards and full waveband coverage, SMSEagle's radio modules deliver fast, reliable SMS connectivity. Using local SIM cards, SMSEagle devices allow users to choose the carrier and contract that best suits their needs, with full transparency and control of the cost of sending and receiving messages. Designed and manufactured to work optimally in harsh conditions, SMSEagle provides a range of ready-to-use APIs and plugins for fast, easy integration with existing solutions, systems, and workflows.
"Within the CBS workflow, the SMSEagle is the link between local network providers and our cloud-based web-application," adds Riedel. "It forwards the SMS coming from communities to the cloud and enables us to send feedback messages back to them and other local actors."
Accelerating response with fast, reliable SMS connectivity
"Our goal was to help communities with limited access to power and high-bandwidth mobile networks," highlights Riedel, "so finding an SMS-based system that could be used with local phone numbers was essential. SMSEagle allows us to connect remote communities to our cloud-based web application, bridging the information gap and enabling communities and health authorities to respond quickly to potential health threats."
Create the right solution for your company
Your obstacles are unique, and the solutions for them should be too.
The APIs of SMSEagle allow organizations such as Norwegian Red Cross to incorporate communications into their workflow in a way that makes sense to them. To find out how
SMSEagle will allow you to create the solution you need, get in touch with our team.