Maximizing Emergency Response Efficiency: VERDI's Successful Deployment of SMSEagle Hardware SMS Gateway
Established in 2018, VERDI is a leading Belgian company specializing in emergency communication solutions. They are renowned for alerting and dispatching software for mission-critical operations. With annual revenues of €2 million and customers including fire brigades, hospitals, and other first responders, VERDI is dedicated to delivering reliable and real-time communication systems. This is especially important for mission-critical operations, where dispatch teams and victims may not have access to conventional communication channels during an emergency.
The challenge: Establishing a fail-safe emergency alerting system
VERDI's journey to develop a fail-safe alerting system was not without its challenges, as they sought to create a diverse, multi-channel communication solution for their customers. The company also recognized the need to move beyond Internet-dependent channels, knowing that these are often rendered ineffective or unavailable during emergencies. Erik Buckens, owner and managing director of VERDI, says, "We need multiple communication channels to ensure alerts are delivered. If one channel fails, alerts should still reach the relevant parties via other means." At the same time, the company seeks to provide its customers with seamless integration into their existing communications infrastructure, offering multiple options such as pagers, telephony, and SMS, depending on their needs and preferences.
VERDI's search for stability, reliability, and resilience
Mission-critical operations would rely on VERDI's communications architecture to ensure safety and success, placing stability and reliability at the top of the company's priorities. "We needed a medium that could complement the speed and efficacy of our alerting and dispatching systems in communicating with first responder teams while offering unparalleled robustness and resilience", says Buckens. VERDI's ideal solution would require minimal maintenance, upgrades, or updates.
VERDI launched the SMSEagle SMS Gateway as a communications solution for its customers in 2020, having deployed the dual-modem NXS-9750 model in its datacenter. This enables customers to leverage SMS to deliver their system alerts and alarms, allowing anyone with a cellular phone to receive these. Additionally, the gateway was easy to deploy and provided excellent security as it is installed on-premises and does not connect to any external network including the Internet. The advantage of the dual-modem device is modem failover. It is a feature that ensures uninterrupted SMS messaging in case a cellular network from one operator becomes unavailable.
Erik Buckens, Company owner
"The SMSEagle Hardware SMS Gateway was the perfect addition to our suite of solutions. As standalone hardware that is Internet-independent, the gateway provided our customers with a popular and reliable option for communicating with their teams. Its cost-effectiveness was an added advantage, making it a smart investment"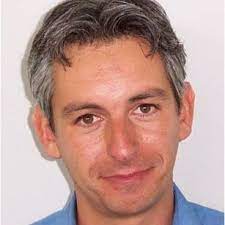 Connecting first responders, one operation at a time
For customers of VERDI who choose SMS as their channel of choice, the SMSEagle SMS Gateway Hardware has a lot to offer. Depending on the type of mission-critical operation, the VERDI software will be prompted of any critical incident and will immediately generate alerts, taking smart actions to decide what kind of messages to deliver and whom to deliver it to, depending on the respondents' proximity to the incident and availability.
These alerts are then sent as SMS via the SMSEagle device, which is integrated into the VERDI software. These reach the relevant parties regardless of where they are, from ambulance drivers to emergency physicians. In reverse, VERDI's software can also receive SMS messages from the SMSEagle gateway. This feature enables the relevant parties to respond to alerts, share feedback, or even trigger actions by replying to the generated SMS messages, improving coordination, efficiency, and involvement. "This approach allows two-way communication which significantly speeds up emergency response times and improves coordination" Buckens states.
As a key component of mission-critical operations, the VERDI software ensures 24/7 uptime of its SMS channels by running checks on the SMSEagle gateway and continuously assessing the device's status and reachability. It also confirms whether alerts are delivered and have been received by the relevant parties.
How SMS underpins mission-critical operations
"The SMSEagle Hardware SMS Gateway has been a game changer for us", concludes Buckens. "We now boast a stable, central SMS communication platform for our customers, and it has allowed us to truly stand out in the emergency communications field. The implementation was smooth, and the technical support is exceptional. We never hesitate to reach out to the SMSEagle support teams for our queries, as their assistance and response teams always exceed expectations," he adds.
The management team at VERDI continues to evaluate the best communication options possible for their customers. SMSEagle remains their top choice, having surpassed the capabilities offered by rival solutions as well as newer, modern communication alternatives. "The SMSEagle SMS/MMS Gateway greatly aligns with our efficient, reliable communications ethos," Buckens affirms. "VERDI is pleased to offer the SMSEagle gateway as an ideal communications option for our customers."
Create the right solution for your company
Your obstacles are unique, and the solutions for them should be too.
The APIs of SMSEagle allow companies like Verdi to easily incorporate communications
into their workflow. To find out how SMSEagle will allow you to create the solution you need, get in touch with our team.