Outlook SMS feature
SMSEagle Outlook SMS feature allows you to send SMS directly from Microsoft Outlook. With this feature you can send text messages to phone numbers, contacts & groups defined in your Outlook Contact book.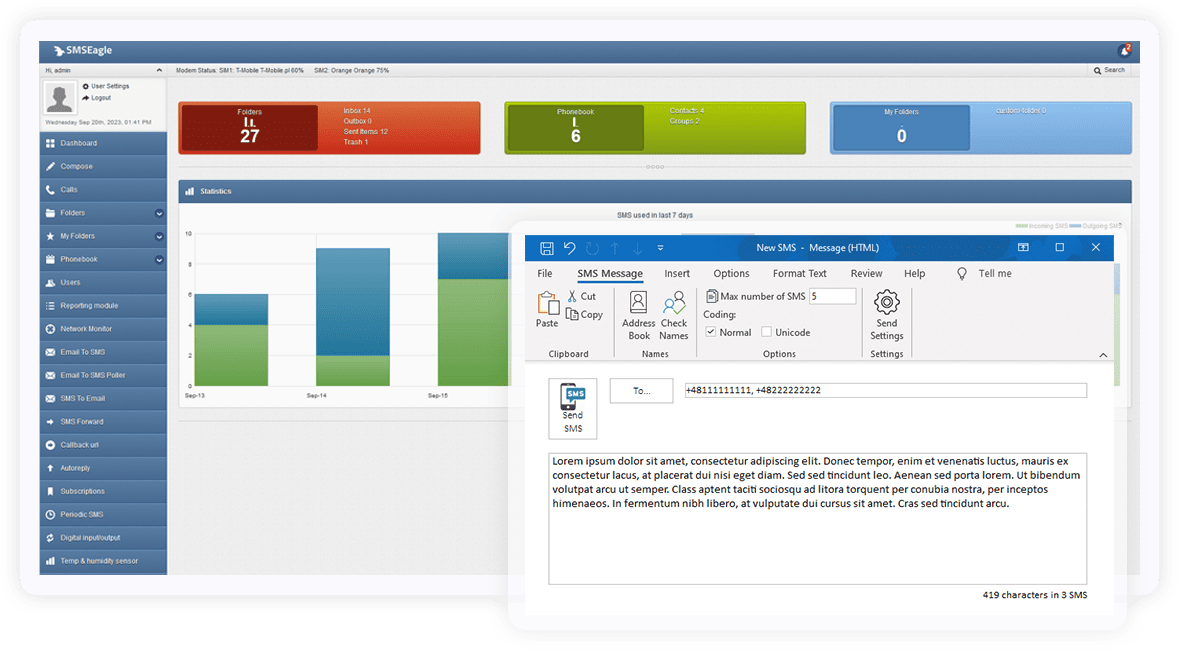 How does sending a SMS (text message) from Outlook work?
This useful feature integrates into your Outlook desktop application, allowing you to send the SMS texts to your specified recipients directly from your Outlook. You can reach as many recipients as you'd like. You may:
Have Questions?
SMSEagle devices are designed for easy setup. If you don't have a device yet, just buy your SMSEagle and get started with your integration. If you need technical assistance or have questions about our products, we'll be happy to help you.