Oracle CC 12c EM – integration manual
Here we describe how to setup Oracle Cloud Control 12c (Enterprise Manager) with SMSEagle for SMS alerts and notifications.
SMSEagle is an offline hardware SMS gateway. Therefore no external connection to 3rd party system is required. All notifications are generated on-premise and sent directly to a cellular network. This solution can be used in secure installations without Internet access.
SMSEagle Setup
This integration will use Email To SMS plugin (see details: Email To SMS plugin). This plugin is included in each version of SMSEagle device.
1. Enable Email2SMS plugin in SMSEagle Web-GUI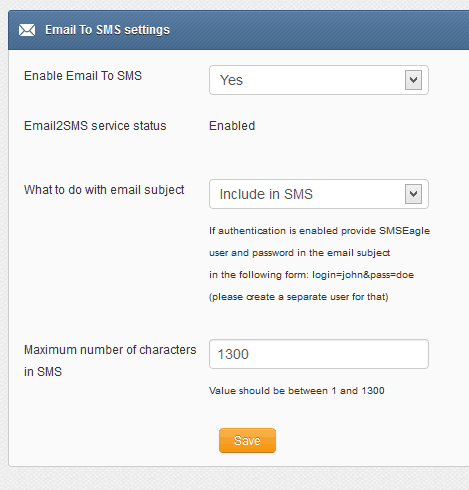 Oracle CC 12c Setup
1. First, be sure that your Mail Server is setup in Setup / Notifications / Notification Methods and you can receive the test e-mail.
You can use either your own email server, or use SMSEagle as SMTP server – just make sure that both servers can access each other.
2. Next, create an EM administrator user, then login as that user to update your e-mail address and SMS/Pager information by clicking on the Username drop down menu and selecting Enterprise Manager Password & Email.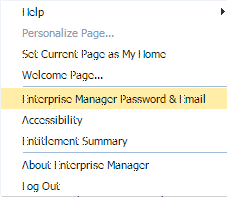 3. For the SMS/Pager, you need the text based address.  Provide email address in format mobile_number@SMSEagle_IP
Select the Email Type Pager for SMS messages as they are shorter than the Email format.   It's important to note, that you will not see the multiple lines in the Setup / Security / Administrators view.  You can enter multiple e-mails separated by commas, but the E-mail Type option will not be available.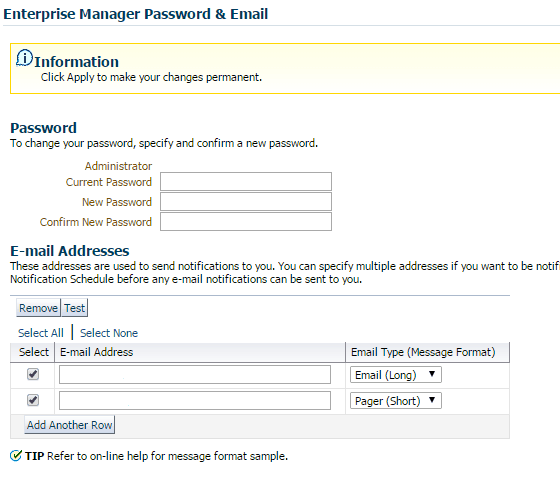 By default, both email and pager will be enabled in your Notification Schedule, you may adjust this as necessary by going to Setup / Notifications / My Notification Schedule.   You can receive notifications by both e-mail/page, just e-mail, or just page depending on what you configure here.
5. Next, you need to create an Incident Rule Set, or edit an existing one.   From Setup / Incidents / Incident Rules, select a rule set and rule to edit.  Once you get to the Action for the Rule, in the Basic Notifications section, select the EM Administrator in the Page box.  Save all changes.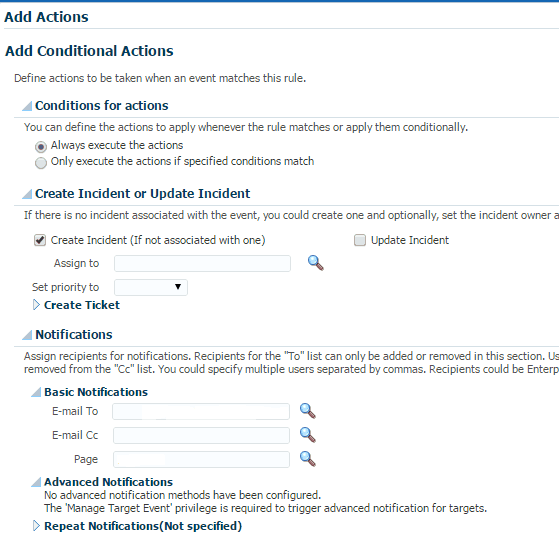 6. You can test the Incident Rule Set by selecting your Rule Set and clicking the Simulate Rules button (Setup / Incidents /  Incident Rules).  You will need to select a Target, Event Type and find an alert to simulate.  Then you will get a list of Actions that the Incident Rule Set will perform for this alert.
Have Questions?
SMSEagle devices are designed for easy setup. If you don't have a device yet, just buy your SMSEagle and get started with your integration. If you need technical assistance or have questions about our products, we'll be happy to help you.