Astozi systemONE SMS notifications – integration manual
Here we describe how to setup astozi systemONE with SMSEagle for SMS notifications.
SMSEagle Setup
Astozi systemONE uses HTTP API requests (see details: API).
All you have to do at SMSEagle is to create new user for API access at Web-GUI.
Astozi systemONE Setup
All configuration related to SMS Gateway settings messages is done from the Configuration -> Gateway -> Notification page.
In SMS gateway options click Edit icon.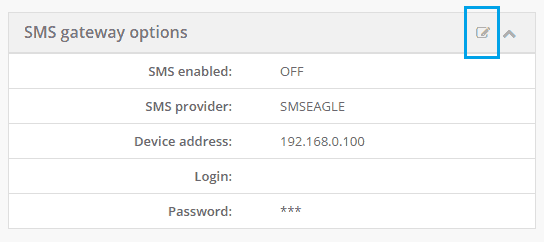 In a pop up window select:
SMS enabled: ON
SMS provider: SMSEAGLE
Device address: enter SMSEagle IP address
Login: SMSEagle user login
Password: SMSEagle user password
And confirm with Save changes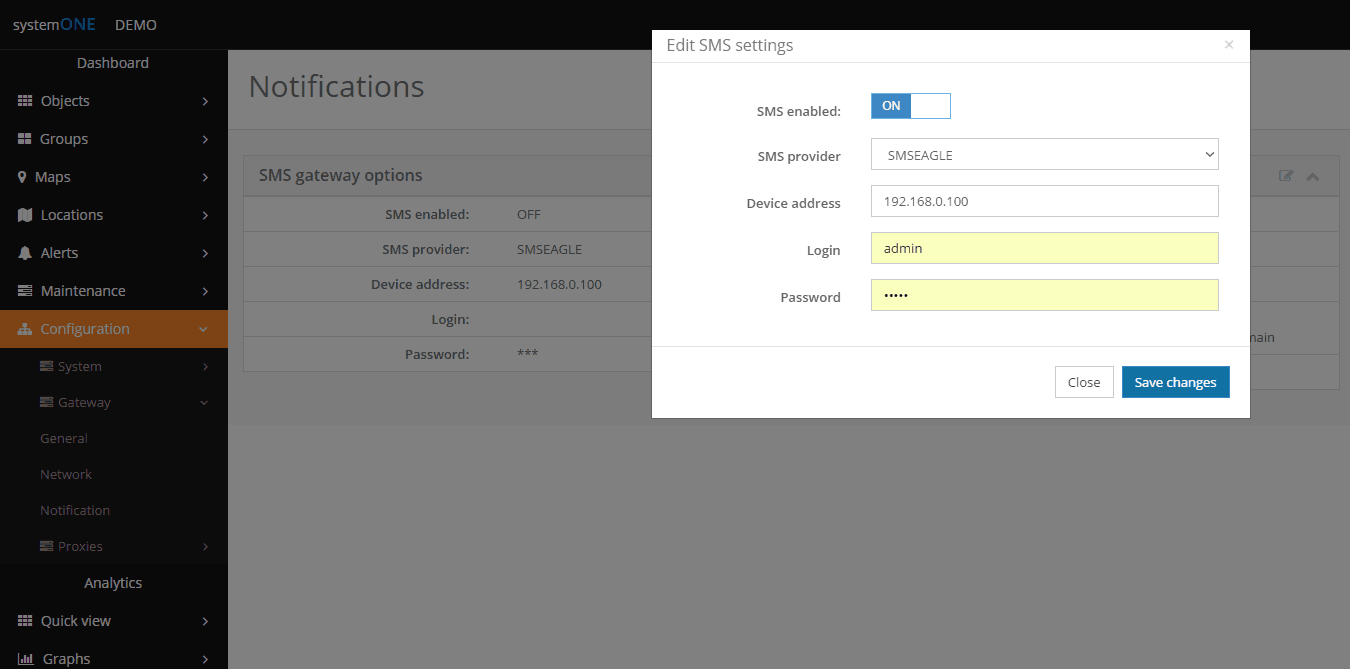 From now on, all SMS notifications in systemONE will be sent via SMSEagle gateway.