OpManager SMS notifications – integration manual
Here we describe how to setup OpManager with SMSEagle for SMS notifications.
SMSEagle Setup
Create a new user in SMSEagle (with access level "User").
OpManager Setup
SMSEagle API will be used to call SMS requests from OpManager.
All configuration related to SMS Gateway settings messages is done from the Admin -> Basic settings ->  SMS Server settings: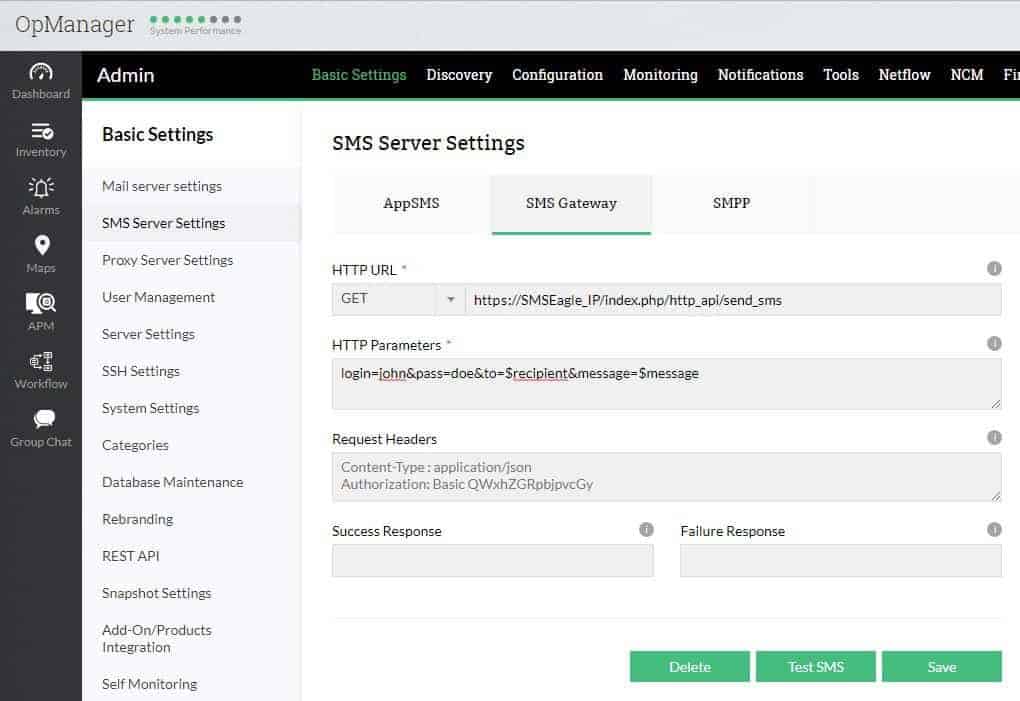 Select HTTP URL type GET and use URL:
https://SMSEagle_IP/index.php/http_api/send_sms
where SMSEagle_IP is gateway's IP address
In HTTP Parameters field place:
login=admin&pass=password&to=$recipient&message=$message
where login and pass variables are username and password for SMSEagle user you just created.